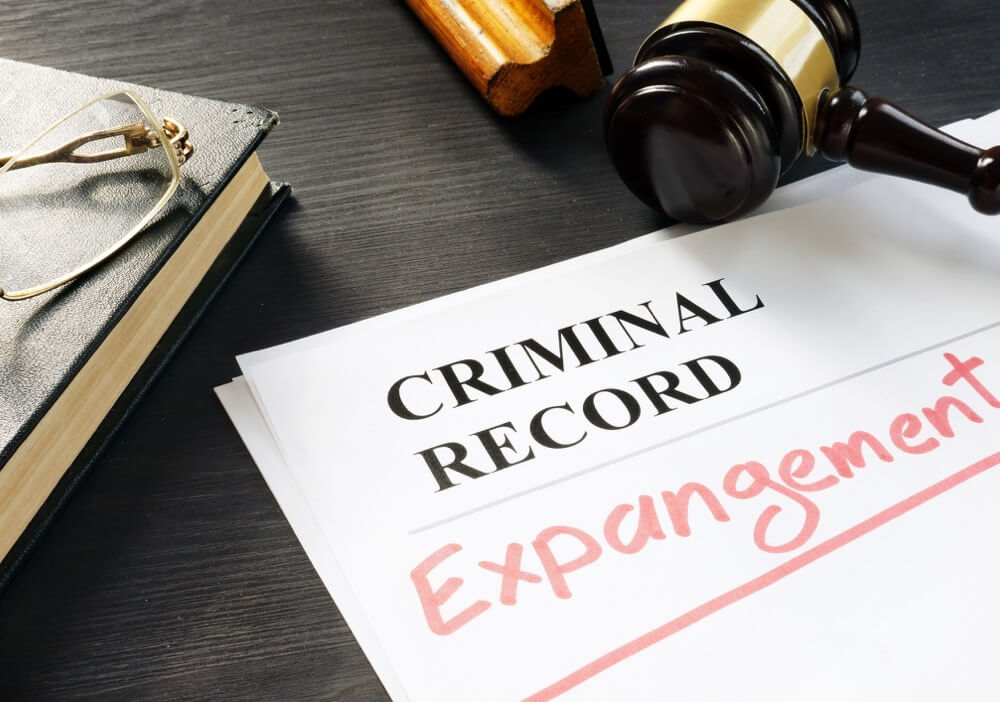 A little over a year after they were first introduced, Gov. Whitmer signed the seven house bills into law that completely change criminal conviction/Michigan expungement laws on Oct. 12th, 2020, known as the "Clean Slate" initiative. Effective immediately, this bipartisan legislation is a historic moment for Michigan, as it will permit thousands of Michiganders the opportunity to remove felony and misdemeanor convictions from their records; including misdemeanor marijuana offenses.
What's also exciting is the automatic expungements of some felonies and misdemeanors, which means that in many cases, an application for expungement does not need to be filed. However, this new law is definitely difficult to understand. Below, you can find a comprehensive summary of the new law, which is helpful to both expungement attorneys in Michigan and lay people.
Sealing a Criminal Record vs. Expungement: What's the Difference?
You may have heard the phrase "sealing" a person's criminal record. While expungement clears a conviction off someone's criminal record (as if it never happened), sealing a criminal record only gives the appearance that the conviction has been cleared. For instance, if sealed, your criminal record still "exists" both legally and physically; it is just not readily available to the public.
Therefore, even if your record is sealed, it can still be obtained through criminal background checks for employment, insurance, etc. This is why expungement is by far the most necessary and preferred route.
Change in Current Michigan Expungement Law
Michigan's new expungement law maintains the typical process, where a person eligible to have an offense set aside must demonstrate to the court that issued the conviction that they deserve the expungement. This will be done through an evaluation of their actions from the date of conviction until the date of the petition.
Many more people are now eligible due to the expanded number of permissible felony and misdemeanor offenses, as well as a reduction in the number of years passed to become eligible. Previously, Michigan felony expungement law permitted a person with no more than one (1) felony and two (2) misdemeanors to set aside the felony. Additionally, someone with no more than two (2) misdemeanors could expunge one or both of their charges.
Now, a person convicted of one or more criminal offenses, but not more than a total of three (3) felony offenses may apply to have any or all of those convictions set aside. However, there are some exceptions, such as:
An applicant cannot have more than two (2) convictions for an assaultive crime (felony or misdemeanor), or any violent felony record expunged during their lifetime.
An applicant cannot have more than one (1) felony conviction for the same offense to be set aside if the offense is punishable by more than 10 years. 
The applicable minimum time periods are as follows:
Seven (7) or more years before applying to set aside more than one felony conviction.
Five (5) or more years to set aside a single felony conviction or one or more serious misdemeanors.
Three (3) or more years to set aside a misdemeanor, other than an application to set aside a serious misdemeanor or any other misdemeanor conviction for an assaultive crime.
The applicable time period begins on the latest date of the following:
Placement of the sentence for the conviction that the applicant seeks to set aside.
Completion of probation or discharge from parole placed for the conviction that the applicant seeks to set aside.
Completion of any term of imprisonment placed for the conviction that the applicant seeks to set aside.
Many Traffic Offenses Are Now Eligible
Michigan's previous expungement law prevented all traffic offenses from being eligible for expungement. Now, most traffic offenses are now eligible, with the following exceptions:
Further, an order setting aside a conviction for a traffic offense does not require the conviction to be removed or expunged from the applicant's driving record under the Secretary of State (SOS). The offense will remain on the applicant's driving record.
Multiple Felonies Committed at the Same Time Now Count as One
Prior to this new law, two felony convictions, no matter the circumstances, were ineligible for expungement. However, the new law counts two (2) or more felony convictions as one, provided they were part of the same circumstance and committed within 24 hours of each other. This new provision alone will provide relief to a very large number of people.
However, this provision does not apply to:
Assaultive crimes (out-of-state and in-state)
A crime involving the possession or use of a dangerous weapon.
Crimes punishable by 10 years or more
SB681, approved by the Michigan Senate on Dec. 16th, 2020, would create a process to automatically set aside certain offenses for youth who stay out of trouble and seal juvenile court records from public view. Currently, those with juvenile records must wait until they are at least 18 to apply for expungement. This bill would remove the age requirement for eligibility and allow people to apply for expungement one (1) year after their court supervision ends. It would also allow traffic offenses to be set aside, which aren't eligible under the current juvenile expungement law.
Automatic expungement without an application would kick in two (2) years after the end of a juvenile's court supervision, or when they turn 18; whichever happens later.
Automatic Expungement
One of the most progressive changes to the current Michigan expungement statute is the addition of automatic expungement for both felonies and misdemeanors. However, there are also many conditions, exceptions and exclusions to this provision. To give the state time to figure out a system to implement this, automatic expungements will not begin until at least April 2023.  
A felony or misdemeanor conviction shall be set aside without the filing of an application if both of the following apply: 
For a felony, ten (10) years have passed
For a misdemeanor, seven (7) years have passed, from whichever of the following events occur last:

The date the sentence for the conviction was imposed.
The date any term of imprisonment for the conviction was completed.
Conditions to the Automatic Expungement Process
First, no more than two (2) felonies or four misdemeanors total can be automatically expunged during an individual's lifetime. Secondly, a conviction for a felony or misdemeanor could not be automatically set aside unless all of the following apply:
The required, applicable time period has elapsed.
There are no criminal charges pending against the applicant.
The applicant has not been convicted of a crime during the required, applicable time period.
Exclusions to Automatic Expungement
Eligibility for automatic expungement does not apply to an individual who has more than one conviction for an assaultive crime. In addition, automatic expungement for a felony or misdemeanor would not apply to the following convictions:
a serious misdemeanor,
any other offense punishable by 10 or more years' imprisonment, or a
felony violation the elements of which involve a minor, vulnerable adult, injury or serious impairment, death, or any violation related to human trafficking.
Expungement of Marijuana Convictions: Finally Something, But Not Enough
For the first time since the legalization of recreational marijuana on Dec. 6th, 2018, there is now an opportunity to expunge misdemeanor marijuana offenses. Effective immediately, a person convicted of one or more marijuana offense can file an application to have them set aside. When filed, the reasonable presumption that the offense would have been lawful after Dec. 6th, 2018 arises.
The prosecuting agency who prosecuted the case has 60 days to object. In this case, they would hold a hearing to prove that the conduct which caused the conviction is still a criminal violation. Remember: being in possession of or cultivating up to two times the amount permissible is a civil infraction, not a criminal conviction.
Therfore, if someone was previously charged with the felony of growing 24 plants or less and the offense was plead as a misdemeanor, it is eligible for expungement. Therefore, the prosecution cannot rebut the presumption. Growing up to 24 plants, while is two times more than what is permissible, is only a civil infraction under the Michigan Regulation and Taxation of Marijuana Act (MRTMA).
Unfortunately, this provision does not apply to felony marijuana convictions.
Excluded Offenses: Offenses That Are Ineligible For Expungement
The following offenses may not expunged, whether by application or the automatic process:
A felony, or an attempt to commit a felony, which carries the maximum punishment of life imprisonment.
A violation or attempted violation of the criminal sexual conduct (CSC) statutes (with the exception of CSC in the fourth degree as discussed under HB 4984); for:
offenses involving second-degree child abuse or child sexually abusive materials;
offenses involving the use of a computer to commit numerous crimes, including soliciting sex with a minor, stalking, causing death by explosives, or swatting;
a felony conviction for domestic violence if the person has a previous misdemeanor conviction for domestic violence; or a violation of Chapter LXVIIA (Human Trafficking) or Chapter LXXXIII-A (Michigan Anti-Terrorism Act) of the Michigan Penal Code.
Reinstatement of Automatically Expunged Offenses
A automatically expunged charge may be reinstated if, during a motion of a person owned restitution or the court's own motion, the individual has not made a good faith effort to pay court ordered restitution.
Miscellaneous Provisions
Under the automatic expungement provision, the obligation to pay restitution is not relieved when it is owed to the victim of a crime, nor would it affect the jurisdiction of the convicting court with regard to enforcing restitution.
Further, a conviction set aside under the application process, a marijuana misdemeanor offense, or a conviction set aside automatically could be considered a prior conviction by a court, law enforcement agency, prosecuting attorney, or the attorney general (as applicable), for purposes of charging a crime as a second or subsequent offense, or for sentencing under habitual offender statutes.
Additionally, a conviction, including any records relating to the conviction and any records concerning a collateral action that has been set aside under the act, cannot be used as evidence in an action for negligent hiring, admission, or licensure against any person.
The Takeaway in Michigan Expungement
Of course, the new law makes it clear that it does not create a right to expungement; it remains a privilege. This new law is effective now, with the automatic expungement statute not becoming effective until at least April 2023. That said, this is a major step in criminal justice reform in Michigan and it should be applauded.
Much of the information from this article is attributed to the Michigan Legislature House Fiscal Agency's Legislative Analysis.
Get A Free Report And Evaluation Detailing How We Can Help You Based On Your Record.

Attorney Morris has enjoyed a very successful and distinguished career as a trial lawyer providing high quality legal representation in the area of state and federal criminal defense for 20 years. He is known for his trial preparation by fellow attorneys, judges and clients alike. As a trial attorney, he is dedicated to attaining justice in every case, and is prepared to take on complex legal issues with success. Barton and his law firm pride themselves on obtaining results for their clients that other attorneys cannot.
Not only does Barton Morris have extensive experience, he also engages in continuing legal education to provide the highest quality legal services. Barton has received specialized scientific training through the American Chemical Society. He attended the prestigious Trial Lawyers College and serves on its Alumni Association Board of Directors. Barton Morris is also a board member of several distinguished legal associations including the Michigan Association of OWI Attorneys, and the DUI Defense Lawyer's Association Justice Foundation. He is also an active member of the National Association of Criminal Defense Attorneys and has also graduated from their National Criminal Defense Trial College in Macon, Georgia.
Barton Morris was chosen as a Top Lawyer of Metro Detroit for 2012, 2013, 2014, 2019 and 2020 for DUI/DWI and criminal defense by DBusiness Magazine and Hour Magazine. Barton Morris was also chosen as a Super Lawyer in Criminal Defense for 2014-2020 and Barton Morris is the only Lawyer in Michigan designated by the American Chemical Society as a "Forensic Lawyer-Scientist"