If you have been convicted of DUI in Michigan, you may be wondering what your options are for getting the conviction expunged from your record. A DUI lawyer, like those you can find at The Law Offices of Barton Morris, can help you determine if this is possible and guide you through the process. Many factors will go into whether or not you are eligible for expungement, and it is important to work with an attorney who understands DUI law in Michigan.
A great Michigan DUI defense lawyer is an expert at handling all types of operating while impaired (OWI) cases. This is why you want to retain our services. If you're facing charges, contact us immediately to speak with a proven OWI defense attorney.
As the law firm with the President of the Michigan Association of OWI Attorneys (MIOWIA), we don't take a case intending to plead a client guilty at the first offer made.
We know that getting the best result oftentimes means doing the work necessary to earn it.
Facing DUI charges? Unhappy with your current OWI defense attorney? Request a free consultation now.
Experienced DUI Attorney in Michigan
DUI charges are serious business, and you need an experienced DUI attorney on your side if you want to fight the charges and avoid a conviction. Barton Morris has successfully defended many clients against DUI charges, and he can help you too. He knows the Michigan DUI laws inside and out, and he will use his knowledge to build a strong defense for your case.
Professional DUI Legal Services
When you hire Barton Morris to defend you against DUI charges, you can rest assured that you are getting the best possible legal representation. He will work tirelessly to get the best results for your case, and he will keep you informed every step of the way. When you need DUI legal services in Michigan, make sure you partner with the top-rated attorney at the Law Offices of Barton Morris!
Legal Representation & Consultation Services
DUI Attorney Barton Morris offers a free initial consultation to discuss your DUI charges and to answer any questions you may have about your case. After the consultation, he will work with you to develop a legal strategy that fits your unique needs. If you decide to move forward with his representation, he will fight aggressively on your behalf to get the best possible outcome in your case.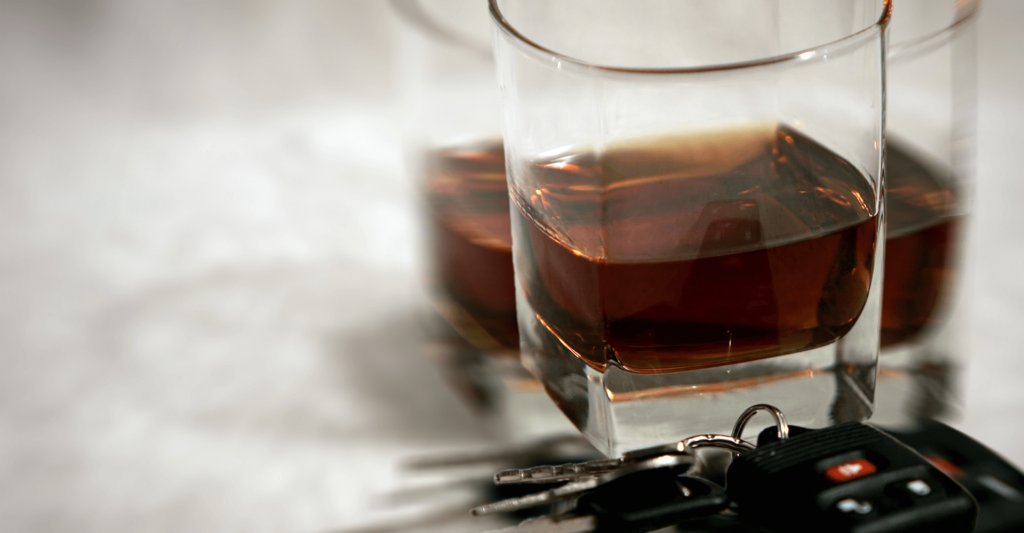 A Michigan DUI Defense Lawyer Must Understand DUI Case Evidence
Every DUI case requires expertise on the following subject matter:
DUI Detection And Enforcement
This includes how the officer is trained to observe a motor vehicle in motion and the driver immediately after the stop. This also includes non-standardized field sobriety testing.
Standardized Field Sobriety Testing
There are three standardized field sobriety tests that are always administered:
Horizontal gaze nystagmus (HGN)
The walk-and-turn
One-leg stand test
The Officer's Arrest Decision Every police officer is trained to make an arrest decision based on the tests conducted, driving observed, and observations of the driver.
Chemical Bodily Alcohol Testing
Three different tests are administered by law enforcement to determine a driver's bodily alcohol content.
Administered on the road, before arrest – not admissible as evidence of blood alcohol content (BAC).
Administered at the police station, typically two times.
This test, only if administered properly and the instrument is maintained properly, can be admissible in court to determine a driver's BAC.
Blood can be drawn pursuant to consent or a search warrant.
The blood has to be drawn by a qualified person, under the supervision of a doctor, and delivered to the Michigan State Police as soon as possible after it's drawn.
Results can be admissible in court to prove a driver's BAC.
OWI (Michigan's term for DUI) offenses are the most common offenses in the criminal justice system.
But make no mistake, Now is not the time to window shop for a first-offense DUI attorney. You need an experienced law firm to represent your case. When you hire a DUI lawyer from The Law Offices of Barton Morris, you can rest assured that we'll do everything in our power to win you less or no jail time, lower or no fines, and save your driver's license.
What is an OWI?
Michigan law calls a DUI (Driving Under the Influence) an OWI, short for "Operating While Intoxicated."  Michigan uses the term "operating" to highlight that a person doesn't have to actually "drive" a motor vehicle to be guilty.
OWI means a person operating a motor vehicle while one of the following applies:
had a bodily alcohol content (BAC) equal to .08 or higher
In 2015, Michigan added the Driving with a High BAC offense, or "Super Drunk Driving" charge.
Super Drunk Driving is often charged when a driver has a BAC of .17 or higher.
Therefore, the maximum jail term for Super Drink Driving is two times that of a first offense OWI.
Penalties for DUI First Offense
Michigan's drunk driving laws are among the country's toughest.
These are some of the penalties you face when convicted of first offense DUI:
Up to 93 days in jail
Fines between $100 to $500
360 hours (45 days) of community service
Vehicle immobilization at the court's discretion
Possible ignition interlock device during probation
Super Drunk Driving carries a 180-day maximum jail sentence and a mandatory one (1) year of a restricted license, with the first 45 days suspended.
Penalties for Michigan Second Offense DUI
In Michigan, whether it's your first or second time being caught driving under the influence (also known as OWI), it's treated as a minor crime or a "misdemeanor". However, if you're caught a second time, the penalties get tougher.
You can face:
If the second offense conviction is within seven (7) years of a prior conviction, the offender's license will be revoked for at least one (1) year. This means that driving privileges will not return automatically. Instead, you must prove you will be a safe driver through a license restoration hearing with the Secretary of State (SOS).
The stakes are too high. You deserve the best second-offense DUI defense attorney team to represent you, contact us now for a free consultation.
Penalties for Third Offense DUI in Michigan
A Michigan DUI third offense is a felony charge. These are some of the penalties you face when convicted of 3rd DUI in Michigan:
A fine of $500 to $5,000 and either one (1) to five (5) years of imprisonment, or  30 days to one (1) year in jail followed by probation
60-180 days of community service
Vehicle immobilization or forfeiture
Substance abuse counseling, treatment, and education (ex. Alcoholics Anonymous)
Regardless, there is a mandatory minimum of 30 days in jail if convicted.
Count On Our Michigan DUI Attorneys
If you face DUI charges, don't try to navigate the legal system alone. The experienced DUI attorneys at the Law Offices of Barton Morris can help you fight the charges and avoid a conviction. We offer a free initial consultation, so call us today to get started on your defense.
Relationship with Prosecutors and Courts
DUI offenses are the most common criminal offenses in the criminal justice system.
For this reason, prosecutors and judges are very set in their ways about how to deal with them.
They often have "policy directives," which means they have been told how to deal with them to promote fair treatment and a particular objective (like being known for being harsh on DUI offenders).
It will not matter if the lawyer is "friends" with the prosecutor or judge.
It will not matter if the lawyer is "friends" with the prosecutor or judge. It doesn't matter whether the defendant has a job that cannot tolerate a DUI offense (like a person with a CDL or a job that depends upon driving). There's only one way to get a prosecutor or judge to deviate from their policy — if an experienced and well-known DUI defense lawyer shows them they have a problem with their case.
Great DUI defense lawyers are well-known by judges, prosecutors, and police officers. They're properly trained and skilled lawyers who know more than anyone in the courtroom. They understand the legal defenses inside and out. Additionally, they are experts at forensic scientific evidence, which is what is necessary to fight a chemical test. Every DUI case has a chemical test. If the defense lawyer doesn't know how to fight it, they don't know how to fight a driving under the influence case. A defense attorney must be able to formulate an effective defense strategy applying the state's DUI laws.
Has to be a great trial lawyer
This means the best DUI lawyer has to be a great trial lawyer. This is the only true threat to a prosecutor. Most lawyers never try any cases, let alone DUI cases, because they are the hardest. The best DUI lawyer must be trained and possess a solid understanding of scientific principles, including metrology, analytical chemistry, biological chemistry and medical science. Additionally, a DUI lawyer has to know what medical conditions may interfere with chemical testing for alcohol. They must also know the science behind field sobriety tests and how police are trained to perform and evaluate them.
Knows every measurement is nothing more than an estimation
Qualified DUI lawyers in Michigan know that every measurement isn't precise and every measurement has a degree of measurement uncertainty. Every measurement is nothing more than an estimation, and some are better than others. This principle is more important when the "estimation" of the BAC of the accused is closer to the legal limit. In cases when the BAC is not near the legal limit, there are still good defenses.
When the BAC isn't consistent with the visual observations that may have been captured by a video recording device in the police car recording the DUI tests after the traffic stop, there's a disconnect between the two pieces of evidence, which by itself can cause reasonable doubt.
Have a great understanding of how blood sample alcohol testing works.
Experienced DUI lawyers in Michigan know how blood sample alcohol testing works, who is performing them, their weaknesses, and most importantly, how to explain these principles to a jury, judge, or prosecutor in terms they can understand. Knowledgeable DUI lawyers also evaluate the arresting officer to determine what level of training they have received and whether they are qualified to perform the field sobriety tests and the breath test, and properly observe the blood draw. We also know the officers who always say a person arrested for DUI has watery and red eyes.
When the prosecutor knows the defense lawyer is one of the most experienced DUI lawyers in Michigan and possesses all of the skills mentioned above, like all of the lawyers at the Law Offices of Barton Morris, they'll know they're going to either give a good plea deal or work hard until one is given.
Prosecutors get paid the same thing regardless if they're fighting the defense or not.
Therefore, they have the incentive to give a deal because when someone isn't getting paid any extra, naturally, their motivation to work is less and their motivation to settle is greater.
A Great Michigan DUI Defense Lawyer Must Have a Reputation for Expertly Trying DUI Cases
Very few lawyers have tried more than five DUI cases to a jury, however, Barton Morris has tried more than 30.
The reason is that it takes specialized knowledge to try a DUI case successfully. It isn't like a shoplifting or assault case, where the evidence is much easier to understand. DUI evidence is scientific and takes specific training to learn and effectively use in a trial.
Consequently, very few lawyers can actually win a DUI case.
For this reason, prosecutors don't think they will ever lose a DUI case against a lawyer who doesn't have a reputation for not only trying but also winning them.
Therefore, only DUI lawyers with a reputation for being DUI trial lawyers have a prosecutor's attention and respect.
It's a well-known fact that an expert DUI lawyer will get plea bargains and results that are far better than others.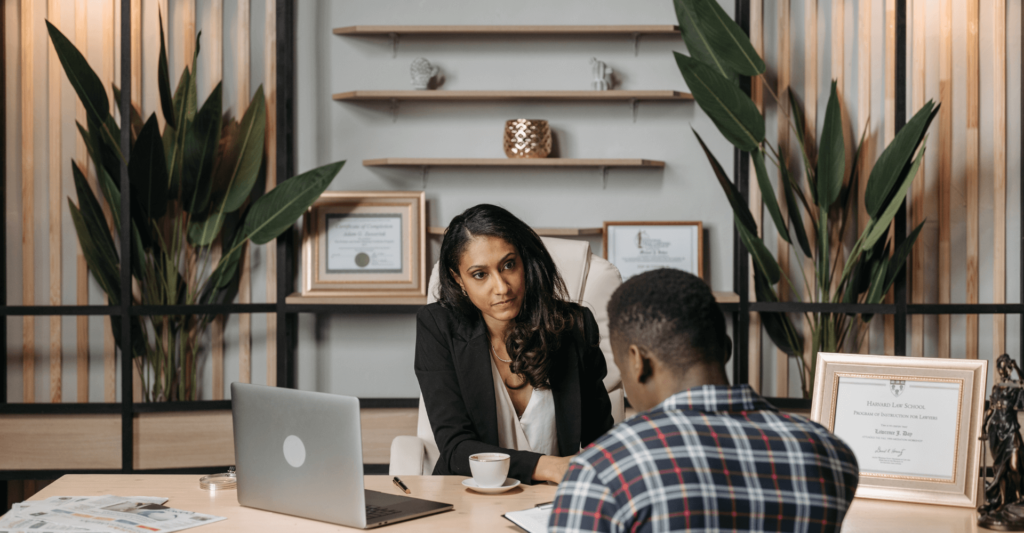 A Great Michigan DUI Defense Lawyer is Always Practicing
It's not easy becoming a master at defending DUI cases. This is why there aren't many lawyers who truly do it. It takes time, money, dedication, and a passion for learning. Most lawyers don't take the time necessary to be good because they're satisfied with being average.  Ask any lawyer you are considering hiring how a breath alcohol test works. Not very many will know or be able to explain even the basics. The same thing can be said for a blood test or preliminary breath test (PBT). Passionate DUI lawyers are always learning how to be the best.
There are only a couple of places where this instruction has been given. The attorneys at the Law Offices of Barton Morris have been to all of them (and teach them).
The National College of DUI Defense (NCDD) is the oldest and most prestigious DUI defense association in the country. They offer four highly regarded courses every year.
Every spring, they put on Mastering Scientific Evidence at the Royal Sonesta Bourbon Street in New Orleans.
The fact that they devote an entire seminar every year only on scientific evidence for DUI cases demonstrates how important scientific evidence is in a DUI case.
Every summer, NCDD has seminars at Harvard Law School, which is their highlight of the year.
These are three-day courses with instruction from morning until evening.
Every fall, there is the DUI seminar in Las Vegas, which they host alongside the National Criminal Defense College (NCDC).
Don't Hire The Student When You Can Hire the Teacher
The DUI Defense Lawyers Association (DUIDLA) is the newest, but most popular national DUI defense lawyer organization.
They also have four highly regarded seminars held all over the country. Barton Morris is a previous DUIDLA Foundation Trustee and Faculty Member.
The Michigan Association of OWI Attorneys (MIOWIA) is the State of Michigan's DUI defense lawyer's association. Currently, Barton Morris is its president.
They hold two yearly seminars for Michigan DUI lawyers on driving under the influence of drugs and alcohol. Barton Morris regularly lectures at each seminar.
Additionally, he organizes each one with his fellow board members. Barton usually teaches topics on blood alcohol testing and field sobriety testing.
Attending these seminars is the best way to learn because there's nowhere else to learn this valuable information.
Barton holds numerous distinctions specific to OWI cases, such as:
President of the Michigan Association of OWI Attorneys
Michigan's only Forensic Lawyer-Scientist designated by the American Chemical Society
Only criminal defense lawyer contributor on Michigan Impaired Driving Safety Commission's report on whether THC equals to intoxication while driving
Board member for the Michigan Department of Attorney General's Marijuana Legal Workgroup, Trial Lawyer's College Alumni Association, DUI Defense Lawyers Association Justice Foundation, and more
Faculty for National College for DUI Defense and the DUI Defense Lawyers Association
Barton has trained some of the most well-known OWI lawyers in America
---
Facing DUI charges in Michigan? Turn to the expertise of The Law Offices of Barton Morris. Our knowledgeable OWI Defense Attorneys are ready to provide representation for your case. Don't wait, schedule your consultation today to start building your defense.

---