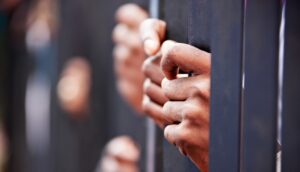 Unless you received a referral from a friend or trusted source, finding an attorney is usually done through a frenzied internet search. However, even when your case requires immediate and proven legal experience, it's extremely important to ask yourself the following questions when finding a lawyer for your legal matter. This article covers five tips on finding a good lawyer.
Facing charges? Unhappy with your current attorney? Request a free consultation now.
1. What do their reviews say?
Client reviews are a huge indicator of the lawyer's demeanor, professional conduct and quality of legal advice.
Additionally, attorneys should be available to review on multiple platforms and lawyer referral services including Google, Facebook, Yelp, Avvo and more.
2. What do they specialize in?
You wouldn't take a Mercedes Benz to a General Motors dealership for repairs.
The same goes for your case.
It's critical to find a proven lawyer that specializes in your type of legal issue.
For a driving under the influence (DUI) case, hire a DUI attorney.
Especially for DUIs, it's important to find a good DUI lawyer experienced in DUI law and DUI defense.
Don't ever go for the "cheapest" option.
If a lawyer's price and promise is too good to be true, it is.
A good lawyer will lay out the facts of the case with you, their (realistic) expectations and their proposed case strategy.
3. Where do they practice?
When searching for a lawyer, it's important to research where their office is located and how far they're willing to travel.
Keep in mind that if your case is being tried "far away" from their office location, an extra mileage cost will be charged.
4. Is their website a hub of information?
In this day and age, website quality is often telling of the quality of the law firm.
Is their website filled with relevant blogs, videos and helpful information?
Or does it only have a short, salesy biography, contact information and holds outdated information?
Therefore, contacting the former for a free consultation is your best bet.
5. Are they a reputable, good attorney? 
It's not enough to just have a law degree.
Perhaps the most important indicator of a good lawyer is their track record, awards/certifications, continuing education and authority in their field.
When looking for a lawyer, consider this:
6. Is the attorney supported by a team?
Handling a case is extremely time consuming.
A full week for an attorney could consist of one or two cases.
This is especially true for smaller firms that have few, if any, administrative assistants, paralegals, several other attorneys, and even a driver.
If an attorney is so busy they're rushing from meeting to meeting, do you think they have the time to give your case the attention it deserves? That you need for your and your family's future?
Always, always, always consider the size of a firm's support staff. Otherwise, you're more than likely to end up convicted up or with a plea deal you could have negotiated yourself.
Your future deserves proper research and evaluation.
Follow these tips on finding a good lawyer for your case.
Facing charges? Unhappy with your current attorney? Request a free consultation now.