A scandal rocked the foundation of the breath alcohol testing program for DUIs in Michigan. The Michigan State Police (MSP) performed a criminal investigation of those whom were relied upon (and paid $1.26m per year) to ensure that the results of alcohol breath tests from the Datamaster DMT evidential breath alcohol instruments were reliable and accurate.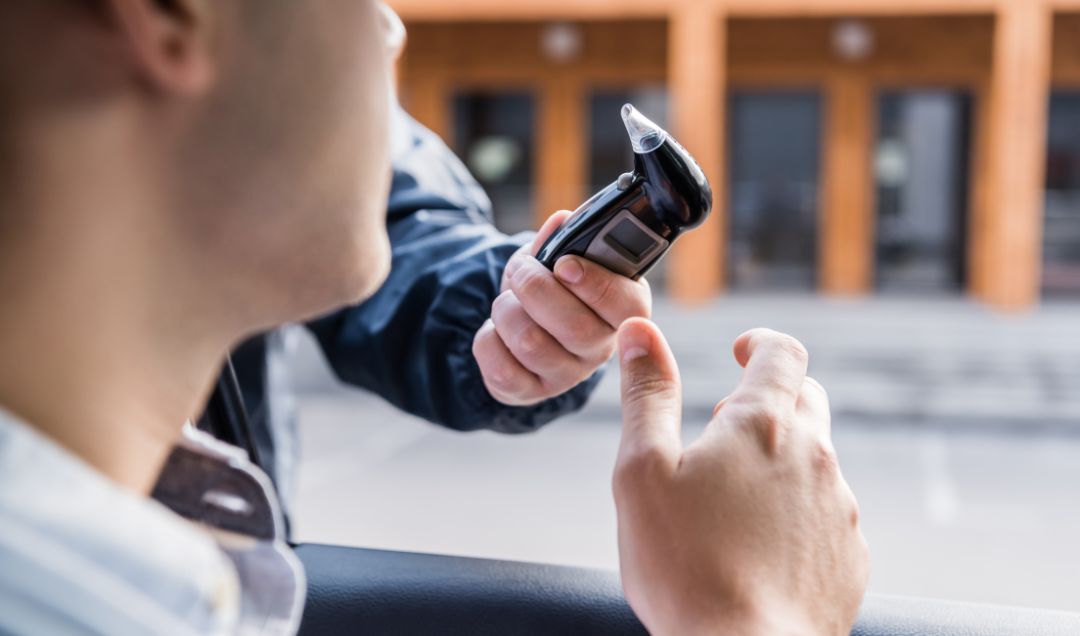 The technicians being investigated allegedly not only breached their duties to MSP, but also to the entire judicial system. Most importantly, they called hundreds, if not thousands, of alcohol breath tests into question.
Facing DUI charges? Unhappy with your current attorney? Request a free consultation now.
The History of the Datamaster in Michigan
The Datamaster DMT is the instrument that's used throughout the state for the breath alcohol program created and administered by MSP. There are a series of administrative rules that were created to ensure the reliability and accuracy of the results.
Many of the rules are the responsibility of the police department in which the instrument is housed. Others are followed by the certified breath test operator, most often the arresting police officer.
However, some of the most important rules involve the regular maintenance and calibration of the instrument for alcohol breath tests. For the past 20 years, those responsibilities were delegated to the manufacturer's service technicians. The manufacturer's name is National Patent Analytical Systems based in Mansfield, Ohio.
Until 2015, the three service technicians that calibrated all Datamasters in Michigan worked for NPAS. Then, the entire company was sold to a competing breath test manufacturer, Intoximeters Inc. based out of St. Louis, Missouri. The new company replaced two of the three service technicians in 2018 and, potentially, this is where the problems began.
What Are These Technicians Supposed to Do?
These technicians have the responsibility of performing a comprehensive check on each instrument every 120 days. This check includes calibrations, linear three point accuracy checks, signal interference checks, and five accuracy simulations. Yes, this is a lot of "mumbo jumbo" to most, but without these very important tests, the instrument cannot provide reliable measurements.
It was reported by MSP that at least two of the three service technicians are being criminally investigated for falsifying instrument calibration reports. The alleged crime was forging a public document, which is a 14-year maximum felony.
Instead of performing the actual required 120 day service, they "cut and pasted" the documents and emailed them to MSP.
Facing DUI charges? Unhappy with your current attorney? Request a free consultation now.
The reason cited by MSP was that they were "too lazy" to do their job. The reliability and accuracy of the instruments heavily relied upon by the entire criminal justice system in DUI prosecutions all over the state of Michigan were in the hands of criminals who are accused and likely to be convicted of felonious conduct.
This is nothing short of a statewide scandal.
All DUI Convictions Associated with Their Datamaster Calibrations Should Be Set Aside
If these technicians are willing falsify certification records, the real question is: what else are they willing to do?
Their credibility and therefore the credibility of the entire breath alcohol testing program has been significantly damaged. Not only perhaps have they been falsifying records by cutting and pasting, but what if they've been placing false information and data on their reports?
Take the following example:
Measurement Calibration
Measurement calibration is a highly scientific endeavor. When we calibrate a scale, like one in a person's bathroom, a standard weight must be used. When we place a 100 pound weight on the scale and it reads 100 pounds, it doesn't need to be calibrated for that weight. The question is, how do we know that the 100 pound weight really weighs 100 pounds?
The standard weight itself has to be calibrated with another standard weight which repeats itself until the standards are traceable to a universal authority. In this case, it is the National Institute of Standards and Technology (NIST). This principle is called traceability. This fundamental principle of metrology (the science of measurement) applies to every measurement in science. This includes the calibration of a breath test machine.
The technicians must use standards that are traceable back to NIST and in accordance with ISO 17025. They have to certify that the standards they're using are of the "correct chemical composition." They also must use standards that aren't expired. If the standards aren't reliable, the measurements aren't reliable. In the past, they've been deceptive and hidden the use of unacceptable standards
It's similar to a police officer who has been found to have the propensity to lie on the witness stand. The entire history of testimony is now in question and may be enough to overturn multiple of convictions in the interest of justice.
Facing DUI charges? Unhappy with your current attorney? Request a free consultation now.
Michigan State Police's Response to Controversy
The Michigan State Police tried to minimize the impact that these technicians have had on the entire program. Presently, they're confining their investigation to the "cut and paste" actions. This was short sighted and oblivious to the much, much bigger problem. Everything that these technicians should have been in question.
If it tool invalidating all alcohol breath tests that were obtained while they were responsible for their maintenance and calibration, this is what justice required. Our Constitution requires innocence unless guilt is proven beyond a reasonable doubt. These actions created reasonable doubt in the results of every test.
If one person was wrongfully convicted due to their actions, that is one too many.
In order to ensure the constitutional guarantees of those accused, unless it can be proven that they haven't falsified records in any capacity, or that they haven't given false testimony in court or that they themselves are innocent of these accusations; the convictions of those whose breath tests results were relied upon in their prosecutions should have been set aside.
What About Alternative Evidence of Guilt?
The MSP states that it wasn't necessary to question the convictions, because there existed other evidence of the offense charged. Evidence like speeding, swerving, failed field sobriety tests and car accidents perhaps would stand alone in sufficient evidence of guilt. That may or may not be true, and could only have been evaluated on a case-by-case basis.
The first step should have been to set aside the convictions, and then evaluate the facts of the case. Or, perhaps the right thing to do was to wipe out hundreds, if not thousands, of convictions; because this was the only way to be 100 percent positive that these technicians hadn't robbed an untold number of people their constitutional right to due process and fairness, which is the cornerstone of our criminal judicial system.
The Takeaway
This is the only way to ensure the instrument used for alcohol breath tests remains considered the gold standard for the world. Anybody that has a pending case or even a previously resolved case should communicate with their local prosecutor and DUI attorney to see if they received information or notice about whether those breath instruments were affected.
Update, May 2020
On Thursday, May 21, Michigan Attorney General Dana Nessel filed charges against two of the technicians contracted to service all the DataMaster DMT breath alcohol testing instruments for the Lower Peninsula. Flawed alcohol breath tests could have led to countless unjust DUI convictions.
It's alleged that two technicians created fictitious documents to show they completed certain diagnostic tests and repairs on two DataMaster instruments for which they had responsibility for calibration and performance—one incident involved the DataMaster DMT instrument located at the Beverly Hills Police Department and the other incident involved the DataMaster DMT instrument located at the Alpena County Sheriff's Office.
Following a four-month investigation led by the Attorney General's Public Integrity Unit and the Michigan State Police (MSP), a total of nine (9) felony charges were filed against David John, age 59, of Kalamazoo, and a total of six (6) felony charges were filed against Andrew Clark, 53, of Oxford. Specific charges are as follows:
Andrew Clark, charged in Eaton County:
Two counts, forgery of a public record, a 14-year felony charge;
Two counts, uttering and publishing, a 14-year felony charge; and
Two counts, use of a computer to commit a crime, a 10-year felony charge.
David John, charged in Kalamazoo County:
Three counts, forgery of a public record, a 14-year felony charge;
Three counts, uttering and publishing, a 14-year felony charge; and
Three counts, use of a computer to commit a crime, a 10-year felony charge.
Facing DUI charges? Unhappy with your current attorney? Request a free consultation now.