What amount of drugs is considered trafficking in Michigan? The controlled substance industry depends on the transportation of drugs from their manufacturer to the buyer. Drug trafficking involves complex "smuggling" routes, methods, and middlemen.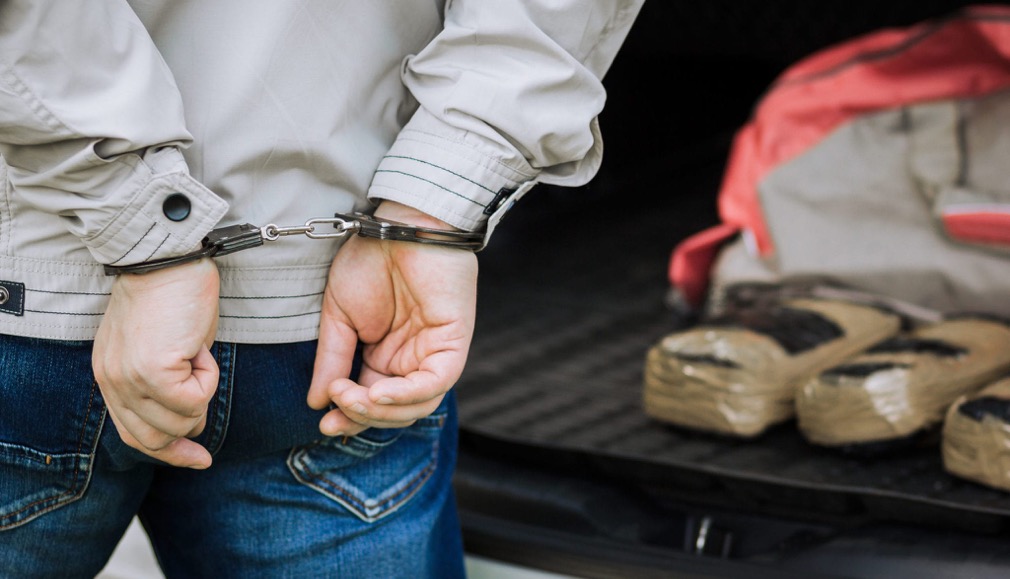 Reviewing Drug Trafficking Charges in Michigan
The potential consequences for drug trafficking depends on many factors. Obviously, the quantity of drugs involved matter greatly, as do any other crimes that happened during the alleged trafficking. Other factors may include: 
The location of the alleged crime(s) (i.e. around a school, near children)

If the defendant was carrying a gun while trafficking controlled substances

Whether the alleged drug trafficking crime(s) involved minors

Whether the alleged trafficking led to serious injury or death

Whether the alleged trafficking led to other crimes (i.e. robbery, assault)
As you can see, any crime that occurs near minors carries much more severe punishment. It is also important to note that drug trafficking includes the following controlled substance(s):
While marijuana is legal in Michigan, it is still federally illegal, therefore making any transportation outside of Michigan's allotted amount subject to federal law. Unlawful trafficking of any controlled substance (from Schedule I to Schedule V) can result in drug trafficking charges.
Penalties for Drug Trafficking Crimes in Michigan
Drug trafficking is a felony in Michigan, as described in section 333.7403. Even for first time offenders, convicted drug traffickers may receive a mandatory minimum sentence ranging from a year (for Schedule V substances) to over five (5) years (for Schedule I and II substances).
Fines are also a detrimental reality to drug trafficking charges. Some federal trafficking convictions carry fines as high as $10 million. However, below are the typical penalties for drug trafficking cocaine, heroin, and/or methamphetamine:
1,000 Grams or More
450 Grams or More
Imprisonment for not more than

30 years,

or a fine of not more than

$500,000

, or both.
50 Grams or More
Imprisonment for not more than

20 years,

or a fine of not more than

$250,000

, or both.
Less than 25 Grams, 25 Grams or More
Imprisonment for not more than

4 years

, or a fine of not more than

$25,000

, or both.
To learn more about possible penalties and fines for drug trafficking charges, read Section 333.7403 here. 
Michigan's Stance on Drug Trafficking
Michigan has a unique issue with drug trafficking, as Detroit sits on the border between the United States and Windsor-Canada border. Just from March 21 to May 16, U.S. Customs agents seized….
2,856 pounds

of marijuana, 

87 pounds

of cocaine, 

12 pounds

of fentanyl, and 

12 guns

at Detroit Metropolitan Airport, the Ambassador Bridge and Detroit-Windsor Tunnel in Detroit, the Blue Water Bridge in Port Huron, and the International Bridge in Sault Ste. Marie.
As you can guess, federal agents and Michigan law enforcement officers treat drug trafficking very seriously. It holds mandatory minimum sentences which promise years behind bars, if not handled correctly.
The Takeaway
We hope that we answered the question, "What amount of drugs is considered trafficking?"The penalties for drug crimes in Michigan are some of the most severe, and the consequences of a conviction can be life-altering. An experienced drug trafficking lawyer will be familiar with all aspects of drug crimes and can help you understand both the charges brought against you as well as what your best course of action is.
At the Law Offices of Barton Morris, we work to get to know and understand our clients. We believe that this enables us to provide even better legal services because we appreciate the person behind the case. Our drug crimes attorneys in Michigan are well-versed in all aspects of criminal law.
We thoroughly investigate all cases and identify the approach that best suits our clients' needs. More specifically, we are thoroughly knowledgeable in defense strategies that relate to the fourth amendment. We will leave no stone unturned when investigating if law enforcement's search and seizure was reasonable and lawful.
We are currently working for you during this crisis via Skype, Zoom or by phone.