Michigan Criminal and DUI Attorneys
If you are looking for an attorney that will fight for your defense then look no further. Attorney Barton W. Morris, Jr. is a premier criminal defense attorney and trial lawyer in the state of Michigan. Barton has served clients all over the state for more than 15 years, building a diverse case portfolio and win percentage. Make the right choice today and contact Barton for representation.

Three Reasons Why Barton Should Be Your Attorney
If you've been charged with a criminal offense in Michigan, you face serious limitations on your future prospects if you are convicted.
Michigan Attorneys Specializing in Criminal Defense, Drunk Driving and License Restoration
If you have been arrested and you are facing criminal charges, you want the power of a reputable attorney in the courtroom. In fact, the most important decision you can make after a criminal charge is hiring the right attorney for your particular needs.
The repercussions of criminal charges, whether for a misdemeanor or felony, can alter your life forever. Your attorney should be skilled in many areas of criminal defense. Even more than familiarity with the law, you want your attorney to be respected in the legal community among prosecutors and judges. Attorney Barton Morris is one with whom you can feel comfortable. His vast experience and skill as a trial lawyer have earned him a reputation for success. He is well respected in our courts due to his professionalism and confidence in handling criminal cases.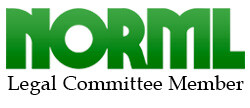 DBusiness Magazine and Hour Magazine have recognized Barton Morris as a Top Attorney in Metro Detroit for three years in a row most recently in 2014. Barton Morris has also received the prestigious selection as a Super Lawyer for 2015. Barton is also the only attorney in the State of Michigan to earn the American Chemical Society's designation as a Forensic Lawyer Scientist. His knowledge, aggressive nature, and experience achieve great results for his clients. Barton Morris currently serves as a lifetime and committee member of NORML the National Organization for the Reform of Marijuana Laws. If you or someone you love has been charged with a crime such as theft, assault, weapons, drugs, drunk driving, or need license restoration, you need the peace of mind that comes with the best possible representation in court.
Trial law is not something that every lawyer learns in law school, nor is it something with which every lawyer is comfortable. Barton Morris' dedication to excellence has led him to complete advanced training from the top trial lawyers in the country. Barton is a graduate of the:
Gerry Spence Trial Lawyers College in Dubois, Wyoming, 2011
Criminal Defense Attorneys of Michigan, Trial Practice College in Lansing, Michigan, 2010
National Association of Criminal Defense Lawyers, National Criminal Defense College in Macon, Georgia, 1999
Attorney Barton Morris conducts several successful jury trials each year. His reputation as a confident trial lawyer who is not afraid to take cases before a jury continually earns his clients better deals and satisfactory results. Recently, Barton was recognized as a top 100 trial lawyer in the country by The National Trial Lawyers.
From our office in Royal Oak, Michigan, we serve clients from areas in Oakland, Macomb, and Wayne Counties as across the state of Michigan. Call (248) 541-2600 today for a criminal defense attorney that many consider the best in the State of Michigan
Free Case Evaluation
We are here to review your case. Tell us about your legal situation today. There is no time to waste if you want to hire a criminal defense attorney who Michigan residents have found to be exceptional in his area of expertise.
Michigan Criminal Offenses
Results-Oriented Legal Representation
The Law Offices of Barton Morris represents clients charged with DUI or DWI, domestic violence, assault and aggravated assault, sex crimes, violent crimes, theft crimes, white collar crimes, and drug-related offenses and has a superior record of success in having charges dismissed or reduced.
When Not Just Any Lawyer Will Do, Hire a Specialist
Michigan has many criminal lawyers, but not all lawyers are the same. When your future is on the line, you can't afford to take a chance with just any lawyer. Your best option is to choose a board certified attorney, one who has been recognized as one of the best in Michigan.

When you need expert, specialized criminal defense representation, call the Michigan law offices of Barton M. Morris. Mr. Morris is a Board Certified Criminal Law Specialist who is widely regarded as being among the best criminal defense attorneys in Michigan, with a perfect ten AVVO rating, the highest possible.
Assert Your Constitutional Right to Counsel
As soon as you have reason to believe that you are about to be accused of either a state or federal offense, call Barton Morris and arrange to have him with you before you answer any questions whatsoever. Inform police politely that you are asserting your constitutional right to have an attorney present, and then say nothing further until your lawyer arrives.

Risk the temptation to explain your side of the story to police. Do not let anyone tell you that insisting on having a lawyer present is tantamount to an admission of guilt. It's not; it's exercising a precious right set forth in the Constitution of the United States. You are innocent in the eyes of the law until proven guilty beyond a reasonable doubt, and Barton Morris will conduct an in depth investigation and use every means at his disposal to create that doubt.
How We Serve Our Clients: Fighting, Defending, Protecting

I believe in
protecting my clients
The justice system can be political and based on overly harsh statues and policies. My job is to protect my client from unduly harsh and unfair prosecution.


I try to lessen my
clients' stress

Criminal allegations stress families. I try to lessen the stress and work with the family to understand the issues and the outcomes.


I'm not afraid to challenge the prosecution

I am not afraid to challenge the prosecutor or the court at every step in the process.


I believe in open and honest communication

I advise my clients so they understand the good and bad about their situation.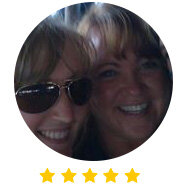 Barton Morris, I can't say enough about my gratitude for him.His office staff was exceptional, I was dealing with my situation for more than six months, Barton and his staff was nothing less than 100%.When we ended, in the court room, Barton was not only more prepared then the prosecution, but he was also more informed of all the technical information, then the prosecution. From what I seen the prosecution was blindsided with the wealth of information that Barton had attained.Thank you for all of your hard work, even though you made it look easy I'm sure you had a lot of hard work!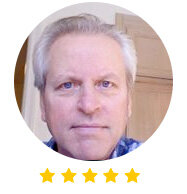 I retained Barton for a DUI. During our initial meeting (interview), I was impressed with the confident style and professionalism he maintained. He was very courteous, ans seemed sincerely interested in my situation. I was very comfortable talking about my situation with him. He kept his promises to me and was able to perform at the highest level. He seemed have a fine professional relationship of the Prosecutor, and the entire Courtroom Staff. Barton was able to get me into an alternative program to Jail, which is exactly what I needed from him. His staff is excellent, and seemed very interested in assisting me with hearing dates and the like.I recommend Barton and his great staff for anyone who needs an honest Professional who knows the ropes and can get it done properly.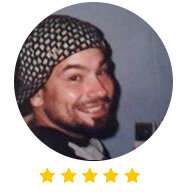 If you are in trouble in Metro Detroit, you should give him a call. He exudes confidence about his abilities in the courtroom and will put you at ease from the moment you step into his office. I have had other lawyers, even good lawyers but Barton Morris is the best I have ever seen. I had many years under my belt without being trouble but was pulled over without a license to drive from things that happened in the past. Barton assured me that he would not only get me out of trouble but put me on the road to get my license restored. Today I am driving without the fear of looking over my shoulder. Thank you Barton.
Choosing the Right Attorney
Choosing the right attorney is challenging. How do you know who will do the best job for you? The best method for choosing the right attorney is to meet and interview several lawyers; at least three. Make sure the attorneys you choose to speak with do 100% criminal defense to ensure they are experienced enough. Then you must ask the right questions.