Michigan Criminal and DUI Attorneys
If you are looking for an attorney that will fight for your defense then look no further. Attorney Barton W. Morris, Jr. is a premier criminal defense attorney and trial lawyer in the state of Michigan. Barton has served clients all over the state for more than 15 years, building a diverse case portfolio and win percentage. Make the right choice today and contact Barton for representation.

Three Reasons Why Barton Should Be Your Attorney
Michigan Attorneys Specializing in Criminal Defense, Drunk Driving and License Restoration
If you have been arrested and you are facing criminal charges, you want the power of a reputable attorney in the courtroom. In fact, the most important decision you can make after a criminal charge is hiring the right attorney for your particular needs.
The repercussions of criminal charges, whether for a misdemeanor or felony, can alter your life forever. Your attorney should be skilled in many areas of criminal defense. Even more than familiarity with the law, you want your attorney to be respected in the legal community among prosecutors and judges. Attorney Barton Morris is one with whom you can feel comfortable. His vast experience and skill as a trial lawyer have earned him a reputation for success. He is well respected in our courts due to his professionalism and confidence in handling criminal cases.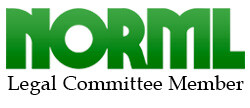 DBusiness Magazine and Hour Magazine have recognized Barton Morris as a Top Attorney in Metro Detroit for three years in a row most recently in 2014. Barton Morris has also received the prestigious selection as a Super Lawyer for 2015. Barton is also the only attorney in the State of Michigan to earn the American Chemical Society's designation as a Forensic Lawyer Scientist. His knowledge, aggressive nature, and experience achieve great results for his clients. Barton Morris currently serves as a lifetime and committee member of NORML the National Organization for the Reform of Marijuana Laws. If you or someone you love has been charged with a crime such as theft, assault, weapons, drugs, drunk driving, or need license restoration, you need the peace of mind that comes with the best possible representation in court.
Trial law is not something that every lawyer learns in law school, nor is it something with which every lawyer is comfortable. Barton Morris' dedication to excellence has led him to complete advanced training from the top trial lawyers in the country. Barton is a graduate of the:
Gerry Spence Trial Lawyers College in Dubois, Wyoming, 2011
Criminal Defense Attorneys of Michigan, Trial Practice College in Lansing, Michigan, 2010
National Association of Criminal Defense Lawyers, National Criminal Defense College in Macon, Georgia, 1999
Attorney Barton Morris conducts several successful jury trials each year. His reputation as a confident trial lawyer who is not afraid to take cases before a jury continually earns his clients better deals and satisfactory results. Recently, Barton was recognized as a top 100 trial lawyer in the country by The National Trial Lawyers.
From our office in Royal Oak, Michigan, we serve clients from areas in Oakland, Macomb, and Wayne Counties as across the state of Michigan. Call (248) 541-2600 today for a criminal defense attorney that many consider the best in the State of Michigan
Choosing the Right Attorney
Choosing the right attorney is challenging. How do you know who will do the best job for you? The best method for choosing the right attorney is to meet and interview several lawyers; at least three. Make sure the attorneys you choose to speak with do 100% criminal defense to ensure they are experienced enough. Then you must ask the right questions.