When you're charged with a DUI first offense in Michigan, an immediate sense of fear washes over you. It should. Michigan has some of the harshest drunk driving laws in the nation. If you're facing charges, immediately speak with a first offense DUI attorney in Michigan.
Questions like, "What's going to happen now?," "Will I go to jail?," "Will I lose my driver's license?," "What about my job?,"  and"My family?" race through your mind.
You're not alone.
OWI (Michigan's term for DUI) offenses are the most common criminal offenses in the criminal justice system.
But make no mistake.
Now is not the time to price shop for a first offense DUI attorney.
You need an experienced DUI lawyer.
And with an unrivaled track record, when you hire a DUI lawyer from The Law Offices of Barton Morris, you can rest assured that we'll do everything in our power to win you less or no jail time, lower or no fines, and also save your driver's license.
We have a track record to back up this claim.
Are you facing DUI charges? Unhappy with your current first offense DUI attorney? Request a free consultation now.
What is an OWI?
Michigan law calls a DUI (Driving Under the Influence) an OWI, which is short for "Operating While Intoxicated."
Michigan chooses to use the term "operating" to highlight that a person doesn't have to actually "drive" a motor vehicle to be guilty.
OWI means a person operated a motor vehicle while they:
had a bodily alcohol content (BAC) equal to .08 or higher, or while
In 2015, Michigan added the Driving with a High BAC offense, or "Super Drunk Driving" charge.
Super Drunk Driving is often charged when a driver has a BAC of .17 or higher.
Therefore, the maximum jail term for Super Drink Driving is two times that of a first offense OWI.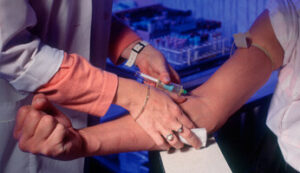 Penalties for DUI First Offense
Michigan's drunk driving laws are among the country's toughest.
These are some of the penalties you face when convicted of first offense DUI:
Up to 93 days in jail
Fines between $100 to $500
360 hours (45 days) of community service
Vehicle immobilization at the court's discretion
Possible ignition interlock device during probation
Super Drunk Driving carries a 180-day maximum jail sentence and a mandatory one (1) year of a restricted license, with the first 45 days suspended.
The Evidence Against You
DUI first offense Michigan convictions rely heavily on various types of evidence, including:
Standardized Field Sobriety Testing
The Horizontal Gaze Nystagmus, Walk-and-Turn, and One Leg Stand are standard.
Chemical Bodily Alcohol Testing
Police Dashcam and Bodycam Footage
The police dashcam reveals why the police officer decided to pull you over, while the bodycam footage will show angles of the field sobriety tests, breath test result, and arrest.
The Police Report
Did the officer observe erratic driving? Did they observe slurred speech or alcohol smell on your breath? These are just some of the observations that are noted in the initial police report.
How We Defend DUI First Offense Cases
Our firm has executed multiple defense strategies that many firms are unaware of or are unqualified to try.
This guarantees the best possible outcome for DUI first offense Michigan case clients that you're unlikely to get from other firms.
Example of some of our strategies include:
Challenging the Traffic Stop
The police must have a valid reason for pulling you over before arresting you for DUI.
A thorough review of the dashcam footage may show that the traffic light was yellow, a turn signal was used, or "swerving" was minor and within your own lane.
This would reveal that there was no probable cause for the traffic stop.
Determining If There Was a Probable Cause for Arrest
The Fourth Amendment of the Constitution holds that unreasonable search and seizure is unconstitutional.
Therefore, the police need "probable cause" to arrest you for DUI first offense. If the Standardized Field Sobriety Tests and Preliminary Breath Test were administered incorrectly or by the wrong person, then there's no probable cause for an arrest.
The Rising Alcohol Defense
This defense explains that a person having a BAC over .08 at the time of the arrest may not have been over the legal limit at the time of actual operation of the vehicle.
To use this defense, a lawyer must have an extensive background in understanding and evaluating scientific evidence.
Evaluating Your Medical Conditions
Acid Reflux and Diabetes are just some of the medical conditions that can cause an inaccurate breath test result.
However, this cannot successfully be used as a defense if you hire a lawyer with no scientific background.
Determining If You Were Involuntarily Intoxicated
While this is a difficult defense to execute, it's a strong one that we've used successfully in cases.
If someone's drink was unknowingly spiked with alcohol or drugs, or if they took the wrong medication, then they shouldn't face the penalties of a DUI first offense Michigan conviction.
Why Hire Us?
Barton holds numerous distinctions specific to OWI cases, such as:
Michigan's only Forensic Lawyer-Scientist designated by the American Chemical Society
Only criminal defense lawyer contributor on Michigan Impaired Driving Safety Commission's report on whether THC equals to intoxication while driving
Board member for the Michigan Department of Attorney General's Marijuana Legal Workgroup, Trial Lawyer's College Alumni Association, DUI Defense Lawyers Association Justice Foundation, and more
Faculty for National College for DUI Defense and the DUI Defense Lawyers Association
Barton has trained some of the most well-known OWI lawyers in America
Many DUI cases rely on weak, flawed evidence.
There are hundreds, and potentially thousands, of people each year who face unfair penalties simply because their lawyer failed to recognize or understand how to contest evidence.
The stakes are too high.
You need and deserve an experienced DUI team to represent you.
Are you facing DUI charges? Unhappy with your current first offense DUI attorney? Request a free consultation now.