I am a trial lawyer. And I am the best type of trial lawyer – one that represents people, not corporations, municipalities or the state. I represent individuals with real life problems in the court of law. Every one of those persons that I am lucky enough to help has a story. Consequently every case has a story. I have learned that If I can discover the true story that lies in every case and if I can tell it effectively to a jury, the people that I represent in court have the best chance of prevailing. Every argument for justice is a story.
The importance of effectively telling a story was not taught to me in law school. In fact law school taught me the exact opposite – to think logically and analytically and use the left side of the brain only. They taught me to turn off the right side of the brain as it was not necessary in academics. I not only had to learn to turn the right side back on but also how to use it in real life because that is what juries know. That is how they decide cases – with the emotions they feel and not with necessarily with logic.
Thankfully I found a place that helped me rediscover the right side of my brain. They helped me understand the necessity and importance of telling a story. In 2011 I found The Trial Lawyers College and it has positively changed my practice of law and changed my life. The College was founded in 1996 by the best trial lawyer for the people that ever existed, Gerry Spence. Using psychodramatic techniques, the college teaches its students how to truly discover our client's story. Once discovered they taught us how to effectively tell the client's story to juries through opening and closing arguments, direct and cross examination of witnesses and jury selection. To tell these stories well they must include the feelings and emotions that are a part of every good stories. People use their feelings to make decisions, Before they decide what is right or what is wrong, they examine how they feel about something. Justice is not something that is analyzed but is felt.
What is most unique and miraculous about the TLC is its focus upon the importance of personal growth and development. Gerry Spence preaches that "It begins with us". If we are not able to truly work on and understand ourselves we can never expect a jury to follow us. With our juries we must establish credibility, honesty and trust. The college requires us to use those psychodramatic techniques upon ourselves promoting therapeutic growth. It is an amazing experience.
In 2011 I spent 24 days, almost the entire month of September, on Thunderhead Ranch in Dubois, Wyoming where Trial Lawyers College resides. It was there I was introduced to these methods and ideas. I have continued my development, professionally and personally, as a trial lawyer at TLC regional weekends, weeks at Thunderhead Ranch, and TLC Alumni local and national gatherings. Most recently, I spent a January 2014 weekend with my TLC brothers and sisters in Cambria, California where we did more personal development work and joined small working groups for cross and direct examination practice. As always, it was an amazing experience that excites and re-energizes my trial lawyer batteries.
I was also honored to be chosen to serve on the TLC Alumni Board representing region 7 which includes the states of Michigan, Ohio, Wisconsin, Indiana, Illinois and Kentucky. There are about 100 graduates in my region and its my job to ensure that each of them never has to try a case alone. All 1500 TLC Alumni nationally are part of a tribe that we call F Warriors and we help each other, representing people and effectively telling their stories to ensure these people receive the justice they deserve.
If you or a loved one needs an experienced and effective trial attorney to represent a person in the Oakland, Wayne, or Macomb county cities of Royal Oak, Troy, Detroit, Warren, Bloomfield Hills, Birmingham, Southfield, Mt. Clemens or any other surrounding areas in Michigan call the Law Office of Barton Morris at (248) 541-2600 for the best trial attorneys in Metro Detroit.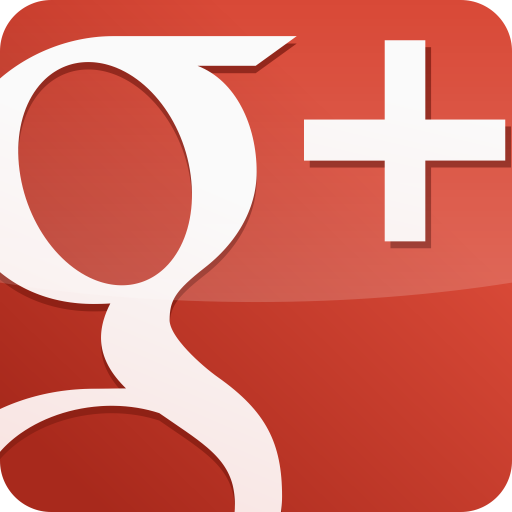 Attorney Morris has enjoyed a very successful and distinguished career as a trial lawyer providing high quality legal representation in the area of state and federal criminal defense for 20 years. He is known for his trial preparation by fellow attorneys, judges and clients alike. As a trial attorney, he is dedicated to attaining justice in every case, and is prepared to take on complex legal issues with success. Barton and his law firm pride themselves on obtaining results for their clients that other attorneys cannot.
Not only does Barton Morris have extensive experience, he also engages in continuing legal education to provide the highest quality legal services. Barton has received specialized scientific training through the American Chemical Society. He attended the prestigious Trial Lawyers College and serves on its Alumni Association Board of Directors. Barton Morris is also a board member of several distinguished legal associations including the Michigan Association of OWI Attorneys, and the DUI Defense Lawyer's Association Justice Foundation. He is also an active member of the National Association of Criminal Defense Attorneys and has also graduated from their National Criminal Defense Trial College in Macon, Georgia.
Barton Morris was chosen as a Top Lawyer of Metro Detroit for 2012, 2013, 2014, 2019 and 2020 for DUI/DWI and criminal defense by DBusiness Magazine and Hour Magazine. Barton Morris was also chosen as a Super Lawyer in Criminal Defense for 2014-2020 and Barton Morris is the only Lawyer in Michigan designated by the American Chemical Society as a "Forensic Lawyer-Scientist"