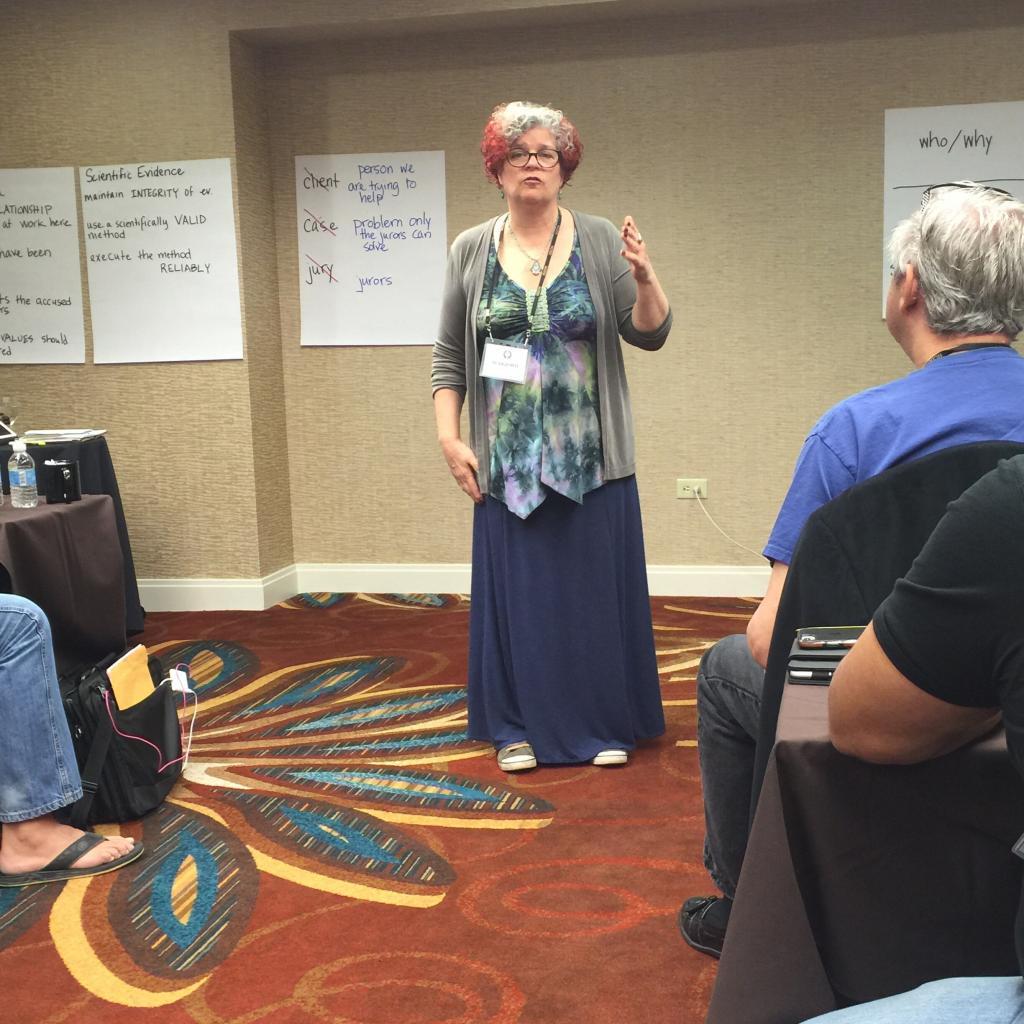 Today is day three of NCDD's Serious Science for Serious Lawyers in Fort Collins Colorado. There are a select group of 20 DUI attorneys from all over the country to learn the science of chemical testing in drunk driving cases and how to use it effectively in court for our clients. The course director is Andrew Mishlove, one of the country's top DUI lawyers from Wisconsin. He is a graduate of the Trial Lawyer's College as am I. Andrew invited two faculty members from TLC to teach us trial skills. Marge Russell from East Lansing, whom I know very well and have been working with for several years, and Paco Durate from Seattle Washington were our two instructors today. I was tasked to assist Paco during our small group break out sessions. We practiced cross examination of the forensic scientist. By role reversing with the scientist and seeing things from their perspective really assists in a quality cross examination.
Marge and Paco spent the morning talking about how to approach a trial and how to address our jury. They were absolutely wonderful. Our attendees are seasoned trial lawyers and they were all blew away with what they had to say. Marge and Paco are experts at communication and persuasion in a jury trial setting. They talked about the importance of establishing credibility, group formation and forming a tribe with the jury which the prosecutor or judge cannot join. Listening to and protecting the jurors. Most importantly, we learned how to inspire the jury to act in our favor using common experiences and action feelings.
We broke into small groups after lunch and worked on cross examination. Unlike most of the attendees, I have heard, done and have been practicing all of this stuff before and it was great to get a chance to practice it again because that is what makes perfect. It was also nice to help teach others the TCL method that are new to it.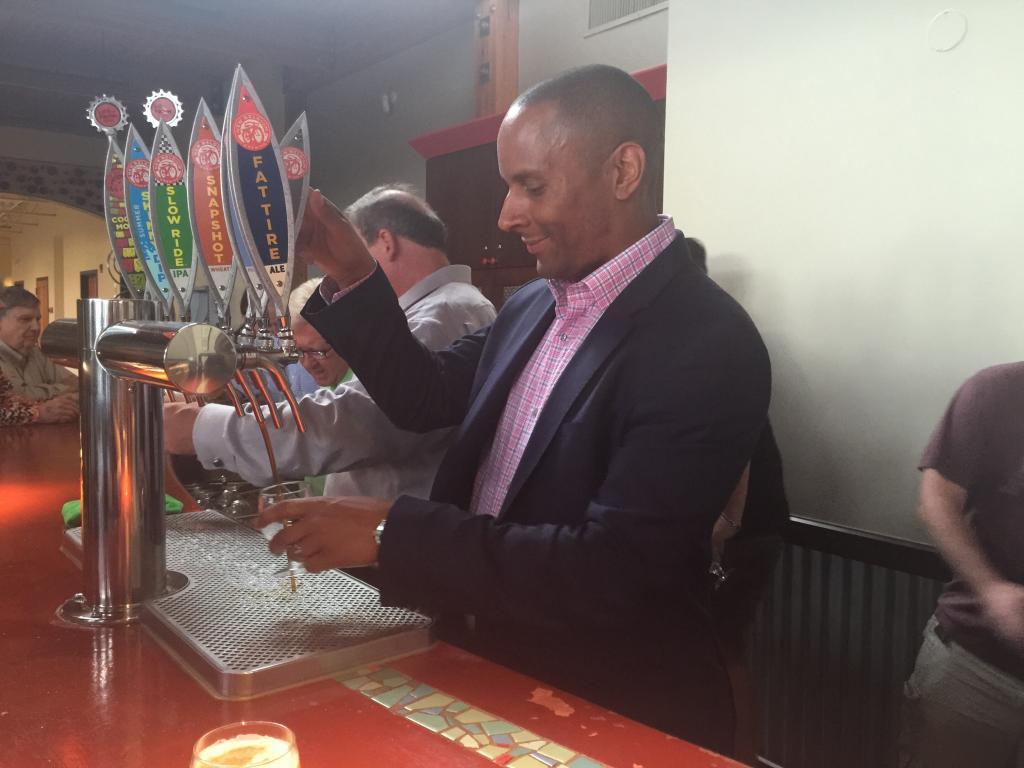 In the late afternoon, we all went to the New Belgium Brewery, the fourth largest craft beer brewery in the country who provided us a 90 minute tour of their 1,000,000 barrel (I think about 60 gallons per barrel) per year brewery that distributes to 38 states and growing. Not only did we hear and see how they brew about 10 different types of beer but also a lot about the history of the company and their corporate culture which was all very interesting and impressive. Their signature and best selling beer is called fat tire with the bicycle on the label. In fact, the owner was riding a Specialized Rock Hopper mountain bike. Now, they commission a special cruiser bicycle for their June 29th birthday and give them to every employee that has worked there one year. This year the Detroit Bicycle Company has been commissioned to make 2100. Detroit Bicycle typically produces about 1000 per year.
In the evening I had dinner with the DUI DUDE, Jamie Balagia and his lovely wife and daughter at Sonny Lubick's Steakhouse. Coach Lubbuck was the biggest winning head football coach for 15 years at Colorado State University. We saw all of his rings displayed including a national championship with University of Miami. The food was really good. I have to say, Fort Collins is a very, very nice city. I would totally move here.
Attorney Morris has enjoyed a very successful and distinguished career as a trial lawyer providing high quality legal representation in the area of state and federal criminal defense for 20 years. He is known for his trial preparation by fellow attorneys, judges and clients alike. As a trial attorney, he is dedicated to attaining justice in every case, and is prepared to take on complex legal issues with success. Barton and his law firm pride themselves on obtaining results for their clients that other attorneys cannot.
Not only does Barton Morris have extensive experience, he also engages in continuing legal education to provide the highest quality legal services. Barton has received specialized scientific training through the American Chemical Society. He attended the prestigious Trial Lawyers College and serves on its Alumni Association Board of Directors. Barton Morris is also a board member of several distinguished legal associations including the Michigan Association of OWI Attorneys, and the DUI Defense Lawyer's Association Justice Foundation. He is also an active member of the National Association of Criminal Defense Attorneys and has also graduated from their National Criminal Defense Trial College in Macon, Georgia.
Barton Morris was chosen as a Top Lawyer of Metro Detroit for 2012, 2013, 2014, 2019 and 2020 for DUI/DWI and criminal defense by DBusiness Magazine and Hour Magazine. Barton Morris was also chosen as a Super Lawyer in Criminal Defense for 2014-2020 and Barton Morris is the only Lawyer in Michigan designated by the American Chemical Society as a "Forensic Lawyer-Scientist"