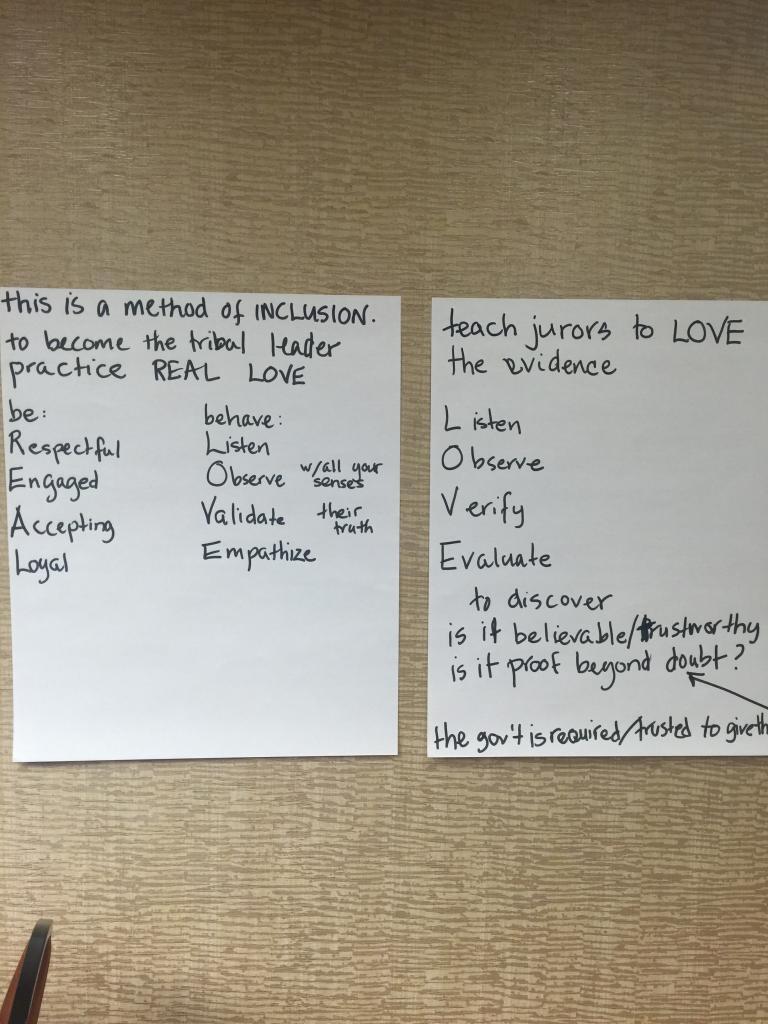 On Day 4 of Serious Science for Serious Lawyers we are scheduled to work until 9pm so we started an hour late. That gave me a great opportunity to get in a mountain bile ride. I rode the Blue Sky Trail of Horse Tooth Mountain good for 22 miles and 1,400 feet of climbing. If I didn't have to get back, I would have done at least another 10 miles on that awesome trail. That was a great start to the day of working on trial skills for blood alcohol DUI cases. TLC faculty members Marge and Paco started today with a presentation and demonstration of opening statements. The opening is telling the story of the client and the case. The art of storytelling was emphasized. Before we can tell the story of the client, we must be able to truly listen to the client to discovery the story. Working in pairs we did a listening exercise where we would sit behind our partner, listen to what they had to say and repeat how it was interpreted by us, the listener. When people normally listen to another, they are only half listening. The other half of their attention is often thinking about themselves and what they will say in response. When practicing to focus 100% on the speaker, it illustrates how much can be lost if not truly listening. It was incredibly insightful. The importance of listening to my client, a witness and when speaking to a jury during selection is quite often overlooked and it leads to a lot of missed communication and confusion.
In the afternoon we got back into our smaller groups where each person practiced an opening statement. I worked on a blood case trial that I have where the chain of custody was broken and the sample was significantly compromised. It was a great help to have Marge and a group of expert DUI attorneys to assist in creating new strategies to approach the case.
During our evening session we played improv games to solidify principles of jury selection and general communication. It was a very fun, silly and effective exercise lead by Marge and Paco.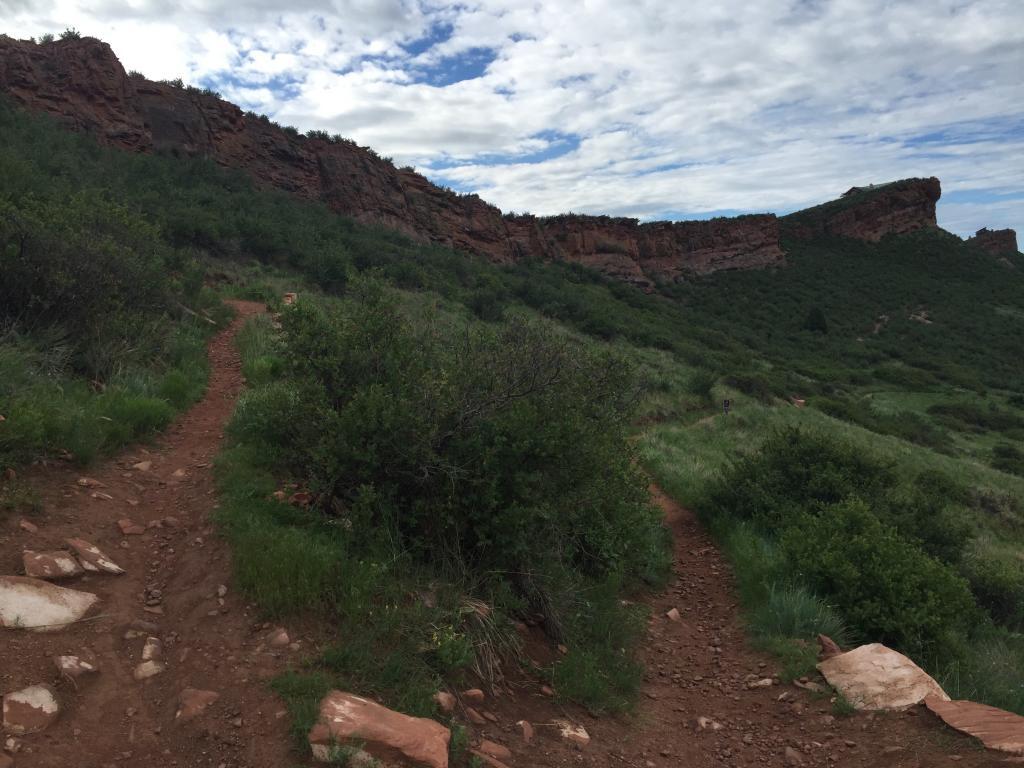 Day 5 was Friday and unfortunately, I had to leave during lunch to get back home to my wife and one year old son. I cant wait to see them. No running or cycling today but I did hear a great lecture and demonstration on closing arguments. The goal of closing is to tell the story of the trial, identify the villain and incite and empower the jury to action as the hero using a combination of anger and disgust in the prosecution's case. It was very powerful.
Before I left Andrew graciously thanked me for my assistance and acknowledged my first seminar as faculty of National College for DUI Defense which I am more than honored to be considered. I have learned so much from NCDD faculty over the years that it is a honor to be named among them. Truthfully, my assistance was limited as I did not fill the role as it was initially envisioned but that's ok. I feel very fortunate to have been invited and be one of the few DUI lawyers to have experienced and learned as much as I did. I also had the opportunity to strengthen relationships with several DUI lawyer friends which is invaluable. In particular Tim Huey, Jamie Balagia, Andrew Mishlove, Don Ramsell, Bruce Edge, Manny Barba, Janine Arvizu, Dr. Jimmie Valentine, Dr. Carrie Valentine, Marge Russell and Paco Duarte.
Now, the trick will be to bring as much as I can back home and apply what I have learned. Because I am determined to make that happen, I am a much better lawyer today than I was six days ago. Cheers to that.
Attorney Morris has enjoyed a very successful and distinguished career as a trial lawyer providing high quality legal representation in the area of state and federal criminal defense for 20 years. He is known for his trial preparation by fellow attorneys, judges and clients alike. As a trial attorney, he is dedicated to attaining justice in every case, and is prepared to take on complex legal issues with success. Barton and his law firm pride themselves on obtaining results for their clients that other attorneys cannot.
Not only does Barton Morris have extensive experience, he also engages in continuing legal education to provide the highest quality legal services. Barton has received specialized scientific training through the American Chemical Society. He attended the prestigious Trial Lawyers College and serves on its Alumni Association Board of Directors. Barton Morris is also a board member of several distinguished legal associations including the Michigan Association of OWI Attorneys, and the DUI Defense Lawyer's Association Justice Foundation. He is also an active member of the National Association of Criminal Defense Attorneys and has also graduated from their National Criminal Defense Trial College in Macon, Georgia.
Barton Morris was chosen as a Top Lawyer of Metro Detroit for 2012, 2013, 2014, 2019 and 2020 for DUI/DWI and criminal defense by DBusiness Magazine and Hour Magazine. Barton Morris was also chosen as a Super Lawyer in Criminal Defense for 2014-2020 and Barton Morris is the only Lawyer in Michigan designated by the American Chemical Society as a "Forensic Lawyer-Scientist"