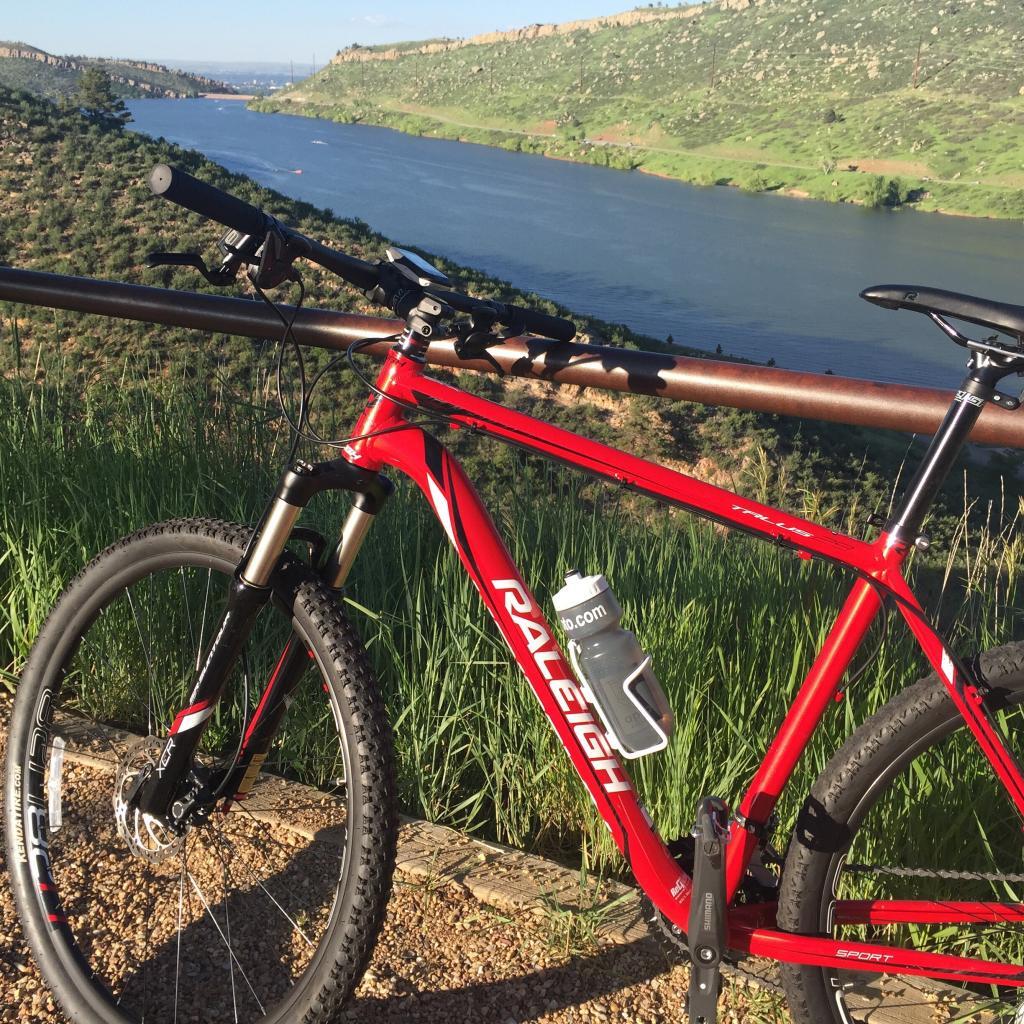 Because of my work with the Trial Lawyer's College and my ACS Forensic Lawyer-Scientist Designation I was asked and accepted a position on the faculty of NCDD's first blood-alcohol trail advocacy seminar located in Fort Collins Colorado. It's called Serious Science for Serious Lawyers and is an intense and rich educational experience. My position on the faculty is minimal as most of the faculty have advanced degrees including PhD.'s in pharmacology and analytical chemistry. I have been asked simply to assist in the trial advocacy portion as that is being lead by Trial Lawyer College Faculty members. In short, I am extremely fortunate as NCDD is paying my tuition, room and board while providing me another amazing educational opportunity in a great part of the county. As an added bonus, there is great mountain biking. I am so blessed to he here, I am going to write a blog every day about it but try and keep it interesting.
Today is Monday, the first of five strait full days of lecture and labs. Dr. Jimmy Valentine, Phd. In pharmacology and trial consultant provided a wonderful lecture about the pharmacokinetics of ethanol in the human body. This means how alcohol is absorbed and eliminated when drinking. For a DUI lawyer, it is great information to be mastered. Dr. Valentine is often accompanied by his wife Carrie, also a Ph.D. whom lectured about the alcohol fermentation defense which fortunately I will be arguing soon. It was a great morning for me, to say the least and then it was made better with a lecture from New Mexico's renowned scientific laboratory auditor Janine Arvizu about laboratory best and worst practices. She also spoke about international standards in scientific laboratories. And she taught about the accreditation and certification of scientific laboratories. It was especially great because I am thinking about opening my own scientific laboratory at home.
I have previous relationships with all of today's instructors. Dr. Valentine taught me Pharmacology of drugs in Chicago at Axion Labs about 18 months ago. On May 1 this year we had the pleasure of hosting both of them to speak at my local DUI bar association of which I am a board member.
After a healthy lunch we learned the theory and quality issues of headspace gas chromatography which is the method used for analyzing alcohol in blood, and ended in a statistical lesson about the crash risks for blood alcohol concentrations and drugs.
If you want to be a good DUI lawyer, you have to know this stuff and I love it. I have had these lectures before and the more I get the better I know it because it is intense. It also makes me a great DUI trial lawyer.
If that was not enough I immediately had another highlight of my day when I took my rented mountain bike out for a short 18 jaunt into the mountains. It was BEAUTIFUL and an amazing work out climbing about 800 feet. I plan on 30 miles and 1500 feet tomorrow.
Yesterday I had the opportunity to meet and talk to London Olympic Bronze Medalist Georgia Gould. Her sport was mountain biking and she is from Fort Collins. Not only did she let me check out her medal but she told me where to go for some sick riding not far away.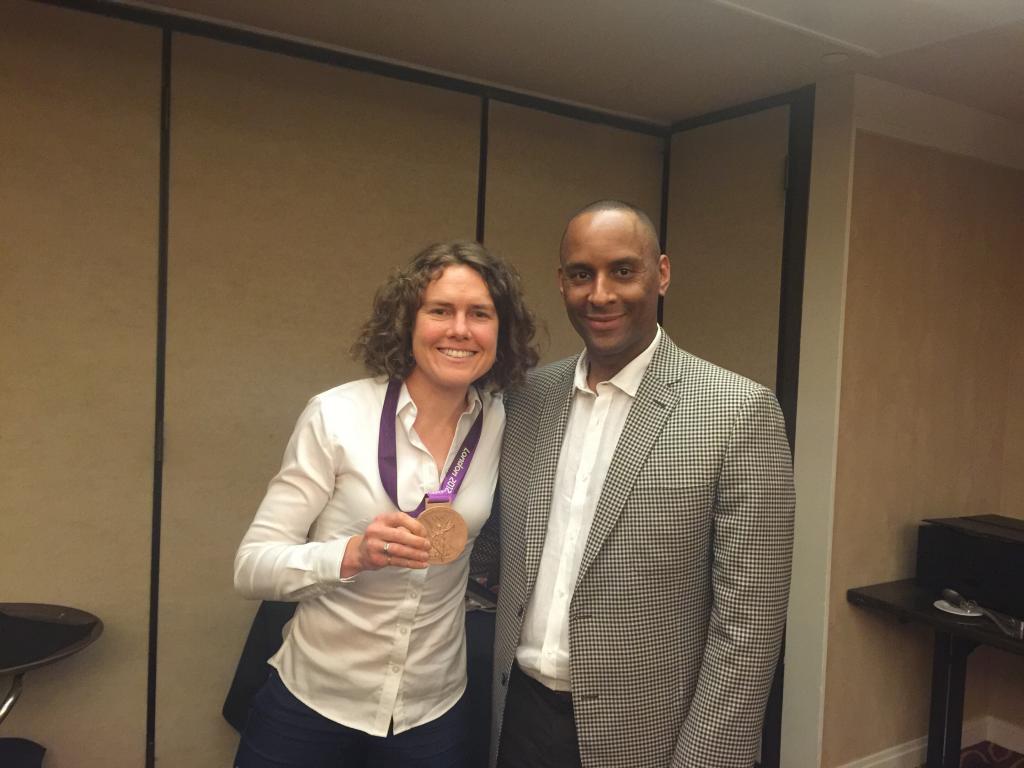 The reason why Serious Science is in Fort Collins is because Rocky Mountain Labs is here. Rocky Mountain is an operational commercial scientific laboratory that is well known in the scientific community. I will be there tomorrow it running unknown samples through a gas chromatograph and performing regular maintenance just like they do at the forensic science lab at the Michigan State Police. I can't wait until tomorrow.
Attorney Morris has enjoyed a very successful and distinguished career as a trial lawyer providing high quality legal representation in the area of state and federal criminal defense for 20 years. He is known for his trial preparation by fellow attorneys, judges and clients alike. As a trial attorney, he is dedicated to attaining justice in every case, and is prepared to take on complex legal issues with success. Barton and his law firm pride themselves on obtaining results for their clients that other attorneys cannot.
Not only does Barton Morris have extensive experience, he also engages in continuing legal education to provide the highest quality legal services. Barton has received specialized scientific training through the American Chemical Society. He attended the prestigious Trial Lawyers College and serves on its Alumni Association Board of Directors. Barton Morris is also a board member of several distinguished legal associations including the Michigan Association of OWI Attorneys, and the DUI Defense Lawyer's Association Justice Foundation. He is also an active member of the National Association of Criminal Defense Attorneys and has also graduated from their National Criminal Defense Trial College in Macon, Georgia.
Barton Morris was chosen as a Top Lawyer of Metro Detroit for 2012, 2013, 2014, 2019 and 2020 for DUI/DWI and criminal defense by DBusiness Magazine and Hour Magazine. Barton Morris was also chosen as a Super Lawyer in Criminal Defense for 2014-2020 and Barton Morris is the only Lawyer in Michigan designated by the American Chemical Society as a "Forensic Lawyer-Scientist"