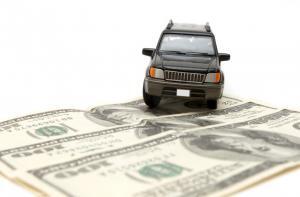 Michigan's Driver Responsibility Fees are assessed to a person convicted of drunk driving, fleeing and eluding, negligent vehicular homicide, failing to stop and identify at an accident, driving while license suspended or for obtaining seven or more points. The fee can be as high as $1,000 for two consecutive years. This fee has been criticized heavily since it was instituted in 2003 as an unfair way to generate money for the state. It was also seen as a way to penalize people who have already been penalized in court. Judges, prosecutors and litigants have been adamantly opposed to the fees since their inception. Failure to pay the fees results in a suspended license which tends to penalize drivers with less disposable income.
To address the constant complaint over these fees the Michigan Legislature has created a new law to allow drivers to pay their driver responsibility fees with community service. Effective December 31, 2014 by applying to the Michigan Department of Treasury an individual can complete 10 hours of community service in alternative to paying a driver responsibility fee or any portion of that fee.
Community service means engaging in a useful and productive activity without compensation for a person other than a family member, including, but not limited to, an entity organized under section 501(c)(3) of the internal revenue code, 26 USC 501, and community service offered through the Michigan community service commission.
Driver Responsibility Fees are set to be phased out of existence beginning in 2015 and ending on October 1, 2019.
Attorney Morris has enjoyed a very successful and distinguished career as a trial lawyer providing high quality legal representation in the area of state and federal criminal defense for 20 years. He is known for his trial preparation by fellow attorneys, judges and clients alike. As a trial attorney, he is dedicated to attaining justice in every case, and is prepared to take on complex legal issues with success. Barton and his law firm pride themselves on obtaining results for their clients that other attorneys cannot.
Not only does Barton Morris have extensive experience, he also engages in continuing legal education to provide the highest quality legal services. Barton has received specialized scientific training through the American Chemical Society. He attended the prestigious Trial Lawyers College and serves on its Alumni Association Board of Directors. Barton Morris is also a board member of several distinguished legal associations including the Michigan Association of OWI Attorneys, and the DUI Defense Lawyer's Association Justice Foundation. He is also an active member of the National Association of Criminal Defense Attorneys and has also graduated from their National Criminal Defense Trial College in Macon, Georgia.
Barton Morris was chosen as a Top Lawyer of Metro Detroit for 2012, 2013, 2014, 2019 and 2020 for DUI/DWI and criminal defense by DBusiness Magazine and Hour Magazine. Barton Morris was also chosen as a Super Lawyer in Criminal Defense for 2014-2020 and Barton Morris is the only Lawyer in Michigan designated by the American Chemical Society as a "Forensic Lawyer-Scientist"