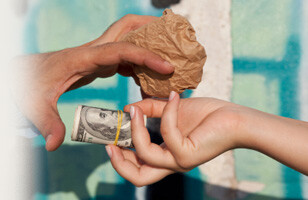 On February 8, 2013 the Michigan Supreme Court handed down another long awaited decision interpreting the Michigan Medical Marijuana Act (MMMA). This opinion was about the operation of a medical marijuana dispensary. In May of 2010 the Compassionate Apothacary (CA) opened and operated a medical marijuana dispensary in Mt. Pleasant, Michigan.  CA was operating as a MMMA membership organization where medicine was sold between patients with CA charging a transaction fee. In July 2010 the Isabella County Prosecuting Attorney filed a circuit court civil complaint requesting a permanent injunction keeping CA from operating, calling it a public nuisance because it violates the public health code (PHC). The PHC prohibits the possession or delivery of marijuana. The Prosecutor alleged that the MMMA did not apply to CA's business because medical marijuana sales are not permissible under the statute. The circuit court disagreed and found that CA was operating within the "medical use" definition of the MMMA and dismissed the complaint.
The Prosecutor appealed. The Court of Appeals reversed the circuit court stopped CA from operating stating that the MMMA does not allow for patient to patient sales unlike patient to patient transfers the court were permissible in People v. Green.
CA appealed to the Michigan Supreme Court. On February 8, 2013 the Supreme Court ruled that the MMMA definition of "medical use" included the sale of marijuana between patients and overruled the COA mandate on that issue. But, at the same time, the MSP ruled that CA was properly shut down because it did not qualify for immunity under section 4 of the MMMA for the following reasons.
The MMMA has two sections that serve to protect patients from using or helping patients use medical marijuana. Section 4 and Section 8.
Section 8 provides an affirmative defense to criminal prosecutions regarding marijuana criminal charges. Despite the fact that the Isabella County Prosecuting Attorney filed the suit against CA, it is a civil suit for injunctive relief, not a criminal charge punishable by jail. Therefore Section 8 does not apply.
Section 4 provides immunity for registered patients and caregivers against penalty in any manner, civil or criminal provided they do not possess more than 2.5 ounces or the maximum allowable number of plants which is 12 for each qualifying patient.  Section 4(d) states it is presumed the patient or caregiver is presumed to be engaged in the "medical use" of marijuana.
"Medical use" is defined by the MMMA as "medical use" means the acquisition, possession, cultivation, manufacture, use, internal possession, delivery, transfer, or transportation of marihuana or paraphernalia relating to the administration of marihuana to treat or alleviate a registered qualifying patient's debilitating medical condition or symptoms associated with the debilitating medical condition.
The Isabella Prosecuting Attorney sought to rebut the presumption stating that patient to patient sales do not qualify as a medical use. The MSC ruled that transfer of marijuana necessarily contemplates the exchange of money and therefore "medical use" includes patient to patient sales overruling the Court of Appeals' findings.
Next the MSC examined the scope of the patient to patient transfer. Section 4(d)(2) states how the presumption may be rebutted. The Court applied a very literal meaning stating that Sec 4 created a "personal right" and protection for a registered patient. Because the law specially identified the qualified patient instead of any qualified patient the Court filed that the immunity only protects caregiver selling marijuana to his patient, and to any receiving patient. A patient or caregiver selling the marijuana to a patient that is not his registered patient is not subject to immunity. Therefore, patients selling marijuana to other patients is not protected and in violation of the PHC. For that reason, CA had to keep its doors shut and without any legislative changes, they are out of business.
Thankfully, this opinion does not remove the protection against criminal charges.
Click Here for the Full Michigan Supreme Court McQueen Opinion.
If you have been charged with a drug crime in the Oakland, Wayne or Macomb County communities of Royal Oak, Bloomfield Hills, Detroit, Warren, Troy or any surrounding area and want the best defense, call Michigan Criminal Attorney Barton Morris at (248) 541-2600. Recently voted Top Attorney in Metro Detroit for 2012 and 2013 in criminal defense.
Attorney Morris has enjoyed a very successful and distinguished career as a trial lawyer providing high quality legal representation in the area of state and federal criminal defense for 20 years. He is known for his trial preparation by fellow attorneys, judges and clients alike. As a trial attorney, he is dedicated to attaining justice in every case, and is prepared to take on complex legal issues with success. Barton and his law firm pride themselves on obtaining results for their clients that other attorneys cannot.
Not only does Barton Morris have extensive experience, he also engages in continuing legal education to provide the highest quality legal services. Barton has received specialized scientific training through the American Chemical Society. He attended the prestigious Trial Lawyers College and serves on its Alumni Association Board of Directors. Barton Morris is also a board member of several distinguished legal associations including the Michigan Association of OWI Attorneys, and the DUI Defense Lawyer's Association Justice Foundation. He is also an active member of the National Association of Criminal Defense Attorneys and has also graduated from their National Criminal Defense Trial College in Macon, Georgia.
Barton Morris was chosen as a Top Lawyer of Metro Detroit for 2012, 2013, 2014, 2019 and 2020 for DUI/DWI and criminal defense by DBusiness Magazine and Hour Magazine. Barton Morris was also chosen as a Super Lawyer in Criminal Defense for 2014-2020 and Barton Morris is the only Lawyer in Michigan designated by the American Chemical Society as a "Forensic Lawyer-Scientist"