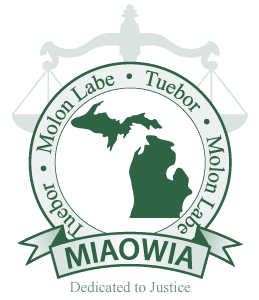 On May 1-2, 2014 MIAOWIA held its third legal education seminar. This year's event was "Defended Relatively Easily" – a phrase used to describe the wave of the future in law enforcement: "drug recognition experts." The event was at the Western Michigan University/Thomas M. Cooley Law School Grand Rapids campus. The event was definitely a success for those who were there: more lawyers in the state need this knowledge. DRE trained police officers' conduct medical examinations after they a mere infusion of two weeks of instruction. The goal is to arrest more drug-impaired drivers. This training is widely criticized in the criminal defense community as not sufficiently based upon verifiable science. Further, it is believed that the data upon which the DRE program is based is not sufficiently valid. Nevertheless increasing numbers of law enforcement officers are getting the DRE label in Michigan. This is a trend. It is important for the criminal defense bar to challenge this misleading testimony at this stage of its lifespan. If the wrong case leads to widespread acceptance by courts it is too late. MIAOWIA recognizes this critical juncture in Michigan criminal jurisprudence with respect to this novel area of police enforcement. To properly educate its members, the Association brought two of the best national experts in this field to Grand Rapids, defense DRE expert witness Dr. Lance Pratt and noted Clinical Pharmacologist, Dr. Fran Gengo. As Michigan's second largest city, Grand Rapids was a delightful host. It was exceptionally enjoyable to get acquainted with this great metropolis, as it is a place I will definitely return. Much was heard about the ArtPrize art festival in October for which I look forward to attending. The tall and genuinely magnificent JW Marriot Hotel was impressive. It was very a comfortable and classy place that offered our members a generous discount. Cooley Law School was a wonderful and very helpful location. The building and facilities are state of the art. Our lecture/class room was large, comfortable and fully equipped with two 120-inch screens for the presentations and full audio capabilities. Cooley's A/V system became indispensible when one of our speakers, Dr. Gengo, had to cancel his flight the evening before his scheduled appearance. There was no need to panic as the Cooley Law building technicians easily facilitated Dr. Gengo's appearance via telephone, which was seamlessly broadcast, along with his PowerPoint presentation, in the classroom. Dr. Gengo gave his lecture to the members practically as if he was there. Surprisingly, because of the superior microphone system, Dr. Gengo heard every participant's questions through the telephone without difficulty. His off site appearance would definitely not have happened if the event were in a hotel conference room. Dr. Gengo provided several hours of his indispensible expertise on the pharmacology of DRE, which is the primary body of science, upon which it is based. I think it is safe to say that he is the leading expert and critic of the true nature of the DRE curriculum. Dr. Gengo provided the members with every scientific argument necessary to successfully defend a DRE case. Dr. Lance Platt was also brilliant. Lance was a DRE certified police officer in the late 90's but while working on his Ph.D. he realized the program was fundamentally flawed. He took us through an actual evaluation, participated as a DRE witness in mock direct and cross examination and provided his insight and expertise in his friendly and artful Texas style. The seminar ended strong as retired, and current visiting, Judge Patrick Bowler provided three hours of lecture from a bench perspective. Judge Bowler was a criminal trial defense attorney for 10 years before becoming a judge. As a former sobriety court judge pioneer and now an advisor to the Michigan Sobriety Court program, he provided the Association with valuable insight on the future of Sobriety Courts. Because the members in attendance presently deal with sobriety court issues in our practices frequently, there were a lot of questions and very interesting discussions. Judge Bowler was very forthright and helpful. He also provided his thoughts of how proposed DRE expert testimony may be received by judges. He also discussed the legal and evidentiary arguments that must be considered when confronting the admissibility of DRE testimony. Frankly, the participant turnout was less than the number desired and expected. Despite the truly great host city, the Grand Rapids area simply has less OWI warriors and DRE is not the topic that inspires travel because it has not yet made its way into mainstream criminal defense. It is only a matter of time and the participants of this seminar will certainly possess superior expertise to fight these cases when they begin to rise in frequency.
Attorney Morris has enjoyed a very successful and distinguished career as a trial lawyer providing high quality legal representation in the area of state and federal criminal defense for 20 years. He is known for his trial preparation by fellow attorneys, judges and clients alike. As a trial attorney, he is dedicated to attaining justice in every case, and is prepared to take on complex legal issues with success. Barton and his law firm pride themselves on obtaining results for their clients that other attorneys cannot.
Not only does Barton Morris have extensive experience, he also engages in continuing legal education to provide the highest quality legal services. Barton has received specialized scientific training through the American Chemical Society. He attended the prestigious Trial Lawyers College and serves on its Alumni Association Board of Directors. Barton Morris is also a board member of several distinguished legal associations including the Michigan Association of OWI Attorneys, and the DUI Defense Lawyer's Association Justice Foundation. He is also an active member of the National Association of Criminal Defense Attorneys and has also graduated from their National Criminal Defense Trial College in Macon, Georgia.
Barton Morris was chosen as a Top Lawyer of Metro Detroit for 2012, 2013, 2014, 2019 and 2020 for DUI/DWI and criminal defense by DBusiness Magazine and Hour Magazine. Barton Morris was also chosen as a Super Lawyer in Criminal Defense for 2014-2020 and Barton Morris is the only Lawyer in Michigan designated by the American Chemical Society as a "Forensic Lawyer-Scientist"