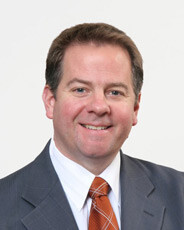 A top Oakland County Executive able to get DUI dismissed because his lawyers were able to keep the case quiet. In June of 2013 the top Deputy to Oakland County Executive to L. Brooks Paterson was arrested for suspicion of drunk driving in Petoskey, Michigan. Matthew Alan Gibb reportedly had a bodily alcohol content of .135 grams per 210 milliliters of breath, well in excess of the legal limit of .08. Normally a public figure being arrested for a DUI would definitely make the front page no matter where the offense occurred. In this case, no one from Oakland County heard about it. Because it was not publicized, Gibb was able to get a great deal and a plea to the civil infraction to careless driving.
Getting a careless driving deal and dismissing a drunk driving is not uncommon when you have a good attorney. What is uncommon is that no one knew about it. When a public figure gets in trouble and everyone knows about it, prosecutors do not want to give good deals because they are afraid of the public backlash. They do not want to be publicly accused of on being lenient on drunk driving. Without that pressure created by the media, the lawyers are free to be creative with a plea negotiation.
I am not suggesting that he did not deserve the civil infraction and it may have been the right thing to do. I am just saying it would not have happened if the press found out while the case was pending. Now it's a year later and the press finally discovered the arrest. Good for Gibb that he was able to keep it quiet until now as it barely made the news. If the Free Press knew about it in June of 2013 it would have been everywhere.
The bottom line is that the media and press coverage almost always affects the outcome of every criminal case. It did with Jalen Rose and Ben Wallace and its unfortunate. It's another example that when you are a public figure or a celebrity your actions will be held to a higher standard – and maybe they should be. But if no one finds out that is the work of a good PR department and probably a good attorney.
Attorney Morris has enjoyed a very successful and distinguished career as a trial lawyer providing high quality legal representation in the area of state and federal criminal defense for 20 years. He is known for his trial preparation by fellow attorneys, judges and clients alike. As a trial attorney, he is dedicated to attaining justice in every case, and is prepared to take on complex legal issues with success. Barton and his law firm pride themselves on obtaining results for their clients that other attorneys cannot.
Not only does Barton Morris have extensive experience, he also engages in continuing legal education to provide the highest quality legal services. Barton has received specialized scientific training through the American Chemical Society. He attended the prestigious Trial Lawyers College and serves on its Alumni Association Board of Directors. Barton Morris is also a board member of several distinguished legal associations including the Michigan Association of OWI Attorneys, and the DUI Defense Lawyer's Association Justice Foundation. He is also an active member of the National Association of Criminal Defense Attorneys and has also graduated from their National Criminal Defense Trial College in Macon, Georgia.
Barton Morris was chosen as a Top Lawyer of Metro Detroit for 2012, 2013, 2014, 2019 and 2020 for DUI/DWI and criminal defense by DBusiness Magazine and Hour Magazine. Barton Morris was also chosen as a Super Lawyer in Criminal Defense for 2014-2020 and Barton Morris is the only Lawyer in Michigan designated by the American Chemical Society as a "Forensic Lawyer-Scientist"