In January of 2014 Cass Tech High School quarterback, 17 year old Jayru Campbell, was accused of body slamming a school security guard on school property. Allegedly there exists a video of the incident. The Wayne County Prosecuting Attorney, Kym Worthy, has charged Campbell with Assault with Intent to do Great Bodily Harm Less Than Murder, a felony that carries a maximum possible penalty of 10 years. He has been prosecuted as an adult. Because Campbell has previously committed to play football at Michigan State University the story has received a great deal of national attention and press.
Debate has now begun on the question of why was this 17 year old prosecuted as an adult instead of a juvenile. Further, people question under what circumstances can a juvenile be prosecuted and sentenced as an adult. Barton Morris was recently interviewed on these issues for TV 20 News Detroit.
First, Michigan's juvenile criminal court system, or juvenile delinquency proceedings, apply to those who are accussed of criminal offenses and are under the age of 17. Therefore, any person who is alleged to have committed an offense after their 17th birthday must be prosecuted in the adult criminal justice system, as was Jayru Campbell. Michigan is one of 10 states where 17 year olds are automatically treated as adults for criminal prosecutions. There is still good news for Jayru because there is a special provision in the adult criminal justice system that states that any person who commits an offense between the ages of 17 and 21 may have any conviction set aside and dismissed provided they satisfactorily complete a probation period that is typically one to two years in length (it can be up to five years). Its called the Holmes Youthful Trainee Act often referred to as HYTA or YTA. Because Jayru's attorneys have counseled him to waive his preliminary examination, there is no doubt that he will be seeking HYTA treatment. Because of his future potential there is a great chance this offense will never appear on his criminal record.
For offenders younger than the age of 17, the juvenile justice system is generally designed to rehabilitate rather than punish. But, for juveniles under the age of 17 there are several circumstances where alleged criminal offenses will be prosecuted and tried as adults.
First, for juveniles between the ages of 14 and 17, certain serious charges must be prosecuted as adults if the prosecutor elects in their sole discretion which include burning a dwelling house, assault with intent to commit murder, main, or rob while armed, attempted, first or second degree murder, armed robbery, kidnapping, carjacking, bank or safe robbery, first degree home invasion or assault with intent to do great bodily harm if armed with a weapon. This list also includes manufacture or delivery of a schedule one or two controlled substance that weighs over 1000 grams and escape from a juvenile detention facility. These prosecutions are called Prosecutor Designated cases. Convictions for these offenses must also be sentenced as adults.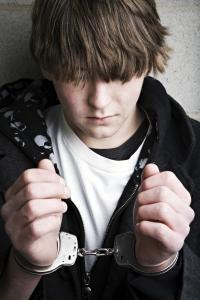 All other offenses may be charged as adult prosecutions if the prosecutor requests it and a judge agrees. These cases are called Court Designated cases and the court must consider several considerations before designating a request for adult prosecution including the seriousness of the alleged offense in terms of community protection, the use of a firearm or other dangerous weapon, the level of the juvenile's participation, planning and carrying out of the alleged offense, the juvenile's prior record of delinquency, the juvenile's programming history including the willingness to participate in successful programming, the adequacy of punishment or programming and options available in the juvenile justice system.
If a juvenile is convicted of a court designated adult prosecution the court can then still consider a juvenile conviction and sentence by taking into account those same considerations giving more weight to the seriousness of the crime and the juvenile's prior record. The prosecutor has the burden of proving that it is in the best interest of the public to sentence the juvenile as an adult.
While most juvenile prosecutions are prosecuted as juvenile delinquency proceedings thereby protecting their criminal record and resulting in rehabilitative sentencing and disposition, serious offenses can and will be treated differently in Michigan.
It is extremely important that an attorney representing a minor with the possibility of being charged and sentenced as an adult understand both the adult and juvenile criminal justice systems because the results of the case will have a significant effect upon the life of the youth one way or the other.
If you or a loved one needs an attorney for a juvenile prosecution in the Oakland, Wayne, Macomb County communities or Royal Oak, Troy, Detroit, Warren, Bloomfield Hills, Birmingham, or any surrounding area and want the best attorney call the Law Office of Barton Morris at (248) 541-2600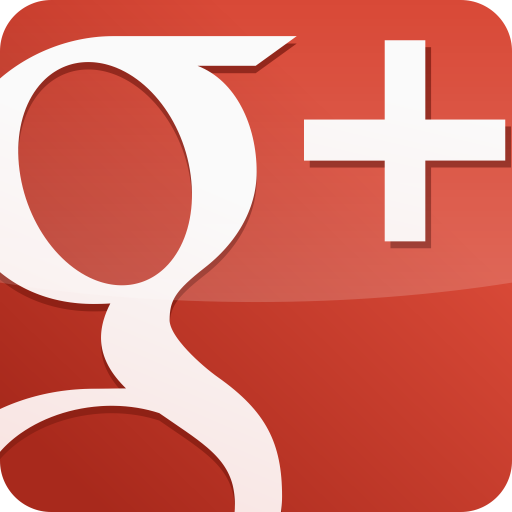 Attorney Morris has enjoyed a very successful and distinguished career as a trial lawyer providing high quality legal representation in the area of state and federal criminal defense for 20 years. He is known for his trial preparation by fellow attorneys, judges and clients alike. As a trial attorney, he is dedicated to attaining justice in every case, and is prepared to take on complex legal issues with success. Barton and his law firm pride themselves on obtaining results for their clients that other attorneys cannot.
Not only does Barton Morris have extensive experience, he also engages in continuing legal education to provide the highest quality legal services. Barton has received specialized scientific training through the American Chemical Society. He attended the prestigious Trial Lawyers College and serves on its Alumni Association Board of Directors. Barton Morris is also a board member of several distinguished legal associations including the Michigan Association of OWI Attorneys, and the DUI Defense Lawyer's Association Justice Foundation. He is also an active member of the National Association of Criminal Defense Attorneys and has also graduated from their National Criminal Defense Trial College in Macon, Georgia.
Barton Morris was chosen as a Top Lawyer of Metro Detroit for 2012, 2013, 2014, 2019 and 2020 for DUI/DWI and criminal defense by DBusiness Magazine and Hour Magazine. Barton Morris was also chosen as a Super Lawyer in Criminal Defense for 2014-2020 and Barton Morris is the only Lawyer in Michigan designated by the American Chemical Society as a "Forensic Lawyer-Scientist"