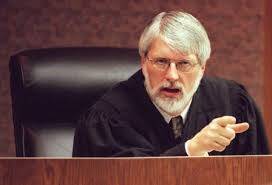 Judge Brian Mackenzie of the 52-1 Novi District Court is definitely one of the most unique and talked about judges in all of Michigan. He is also on the most respected. First, he has created a reputation for himself among defendants and in the community as one of the toughest judges in Oakland County. It was once said that he has sentenced more people in the Oakland County Jail than all other judges. I am not sure if that is true but it does not matter – that is what he potential defendants in his court believe which is what he wants. Judge Mackenzie is very aggressive and stern on the bench. He regularly stares a defendant down, speaks in a real mean voice and makes a point that if they violate his orders that he will sentence them under the jail. His stare downs and deep-throated warnings are effective.
Since 1988 Judge Mackenzie has been an innovator on the bench being one of the first judges to have a Sobriety Court that provides an intensive program of recovery from substance abuse which has proven to be very effective. He is president of the Michigan Association of Drug Treatment Professionals. He established the first Veteran's Treatment Court in Michigan in 2010 which addresses the needs of those who have served our country in the armed forces and the special stressors they experience. Now there are 17 Veteran Treatment Courts in Michigan.
Although he has a tough reputation, defense attorneys have generally praised Judge Mackenzie and his methods. He has an open door policy which allows all attorneys to approach him, while in his office, and speak about their cases. This policy is special and allows attorneys to really feel they can be effective for their clients. Judge Mackenzie really listens to our concerns and takes them into consideration when making his rulings, which consistently have been fair and based upon the law. That has certainly been my experience during the last fifteen years I have been appearing before him.
But Jessica Cooper, the Oakland County Prosecuting Attorney feels differently. On November 26, 2013 her office filed a Circuit Court request to take superintending control over Judge Mackenzie's court. She accused Judge Mackenzie of intentionally and repeatedly violating the law by dismissing some domestic violence cases after the defendant successfully completes probation under the first offender Domestic Violence statute, MCL 769.4A. Domestic Violence is a criminal charge alleging an assault and battery upon a person who lives in the same household, with whom they have a dating relationship, or share a child in common. Michigan law states that a person charged with Domestic Violence may plead guilty and have the conviction dismissed after a successful completion of probation of up to two years. To qualify for this treatment the prosecutor and victim must agree and it must be a first offense. In its extraordinary request the Oakland County Prosecutor alleged numerous cases where Mackenzie allowed a Domestic Violence dismissal despite the prosecutors objection or when the defendant did not qualify due to prior convictions.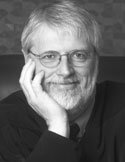 Surprisingly, Judge Mackenzie did not dispute most of the allegations and responded that if the prosecutor does not like his disposition of cases they can appeal the ruling. The prosecutor has successfully appealed Mackenzie Domestic Violence dismissals in 2003, 2005, and four times in 2013. He further did not legally defend his rulings but rather stated that the dismissals were deserved and the defendants have not re offended.
A request for superintending control is a request for the circuit court to order Judge Mackenzie to perform a clear legal duty. Effectively, it allows the circuit court to "take control" in whatever fashion it deems appropriate to effectuate the laws of the State of Michigan. In an opinion dated February 14, 2014 Oakland County Circuit Judge Colleen O'Brien decided that superintending control was necessary. She ruled that Judge Mackenzie has demonstrated a willfulness not to follow the law regularly on domestic violence cases. She stated that "it is clear that Judge Mackenzie has chosen not to follow the law on at least eight occasions" by dismissing cases under the domestic violence law without the consent of the prosecutor as required by statute. On four additional occasions a defendant received dismissals by judge Mackenzie despite not being eligible because of prior offenses of because a domestic relationship did not exist.
So what control was actually taken by the circuit court over Judge Mackenzie? Only that he disclose all of the domestic violence dismissals that he as granted since 2004 and to provide proper notice of sentencing to the Oakland County Prosecutor on all cases which is something that is supposed to happen anyway. The Prosecutor was denied on its request to force Mackenzie to schedule hearings on specific days that the Prosecutors are there. She was also denied the request to exercise control over other types of dismissals such as in first time drug offenders or cases where the defendant is under the age of 21. In my opinion, the Oakland County Prosecuting Attorney lost this fight. But Judge Mackenzie, as well as the criminal justice system, lost as well because of the negative publicity. There will be those that will always point to this controversy as a stain on his legacy. They should not.
Judge Mackenzie was doing what he thought was right on a limited number of occasions. He presides over thousands of cases every year and was reprimanded by a higher court over 12 of those cases, all in favor of the defense. Defense attorneys have witnessed countless numbers of times where other judges routinely rule in favor of the prosecution not because they are right but because the judge is biased in favor of the prosecutor which is unlawful. Those judges do not fear actions for superintending control because their bias is not as provable or obvious.
This case was nothing more than a personal attack by Jessica Cooper on a good judge who was looking out for the people that stand before him.
Judge Brian Mackenzie is a good judge and the attempt by the Oakland County Prosecuting Attorney to control him has largely failed. Hopefully Judge Mackenzie will continue to be the forward thinking jurist who will rule independently in accordance with law of Michigan and the broader principles of justice and fairness as he always has.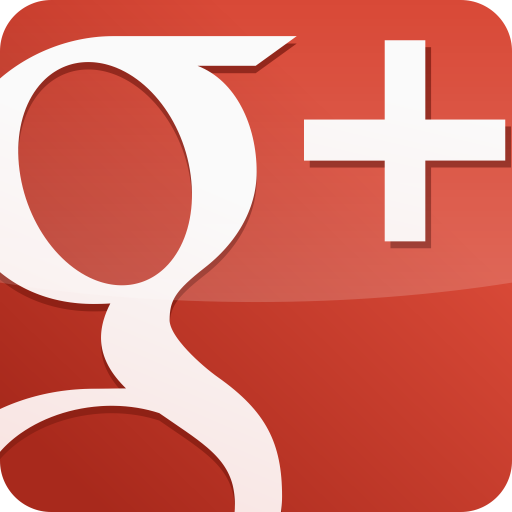 Attorney Morris has enjoyed a very successful and distinguished career as a trial lawyer providing high quality legal representation in the area of state and federal criminal defense for 20 years. He is known for his trial preparation by fellow attorneys, judges and clients alike. As a trial attorney, he is dedicated to attaining justice in every case, and is prepared to take on complex legal issues with success. Barton and his law firm pride themselves on obtaining results for their clients that other attorneys cannot.
Not only does Barton Morris have extensive experience, he also engages in continuing legal education to provide the highest quality legal services. Barton has received specialized scientific training through the American Chemical Society. He attended the prestigious Trial Lawyers College and serves on its Alumni Association Board of Directors. Barton Morris is also a board member of several distinguished legal associations including the Michigan Association of OWI Attorneys, and the DUI Defense Lawyer's Association Justice Foundation. He is also an active member of the National Association of Criminal Defense Attorneys and has also graduated from their National Criminal Defense Trial College in Macon, Georgia.
Barton Morris was chosen as a Top Lawyer of Metro Detroit for 2012, 2013, 2014, 2019 and 2020 for DUI/DWI and criminal defense by DBusiness Magazine and Hour Magazine. Barton Morris was also chosen as a Super Lawyer in Criminal Defense for 2014-2020 and Barton Morris is the only Lawyer in Michigan designated by the American Chemical Society as a "Forensic Lawyer-Scientist"