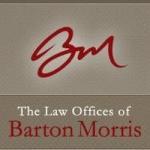 On Friday May 3, 2012 Barton Morris, as part of the Michigan Association of OWI Attorneys (MIAOWIA) Faculty participated in the Trial Skills Course on the second day of the Genessee County Bar Association Criminal Law Seminar. The event was held at the Riverfront Banquet Center in downtown Flint, Michigan. The MIAOWIA panel of attorneys included East Lansing OWI attorney Michael Nichols, Associate Professor Dr. Andreas Stolz of Michigan State University, Grand Rapids OWI attorney Jeffrey Crampton, and OWI Bakersfield California attorney Jeremy Brehmer, along with Royal Oak OWI attorney Barton Morris. The day began with a presentation from Nichols and Dr. Stolz on challenging the procedures of the Michigan State Police Forensic Science Division for drugs and alcohol. Next attorney Crampton presented about jury selection and closing arguments on drug and alcohol related driving defenses. Brehmer and Barton Morris along with the rest of the panel then performed a trial skills workshop where cross and direct examination demonstrations were given by Barton Morris and followed by working with the Genessee County attorneys and honing their skills.
Barton Morris was honored to be a part of such a great panel and seminar. It was a learning experience as much, if not more than it was as a teaching experience. Key professional relationships and OWI litigation skills were definitely strengthened. I look forward to have the opportunity to do it again. Thank you Genesee County Bar Association and the Michigan Association of OWI Attorneys.
Attorney Morris has enjoyed a very successful and distinguished career as a trial lawyer providing high quality legal representation in the area of state and federal criminal defense for 20 years. He is known for his trial preparation by fellow attorneys, judges and clients alike. As a trial attorney, he is dedicated to attaining justice in every case, and is prepared to take on complex legal issues with success. Barton and his law firm pride themselves on obtaining results for their clients that other attorneys cannot.
Not only does Barton Morris have extensive experience, he also engages in continuing legal education to provide the highest quality legal services. Barton has received specialized scientific training through the American Chemical Society. He attended the prestigious Trial Lawyers College and serves on its Alumni Association Board of Directors. Barton Morris is also a board member of several distinguished legal associations including the Michigan Association of OWI Attorneys, and the DUI Defense Lawyer's Association Justice Foundation. He is also an active member of the National Association of Criminal Defense Attorneys and has also graduated from their National Criminal Defense Trial College in Macon, Georgia.
Barton Morris was chosen as a Top Lawyer of Metro Detroit for 2012, 2013, 2014, 2019 and 2020 for DUI/DWI and criminal defense by DBusiness Magazine and Hour Magazine. Barton Morris was also chosen as a Super Lawyer in Criminal Defense for 2014-2020 and Barton Morris is the only Lawyer in Michigan designated by the American Chemical Society as a "Forensic Lawyer-Scientist"