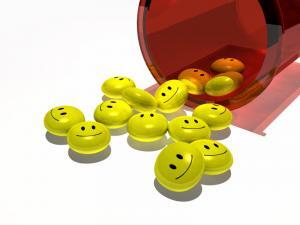 Ecstasy otherwise known as Molly or MDMA (methylenedioxy-methamphetamine) is a hallucinogen and stimulant drug that makes you feel euphoric and "touchy feely". It is more popular than you think. It is about as common as alcohol at house and electronic music festivals such as Movement also known as the Detroit Electronic Music Festival  (Detroit), Electric Daisy Carnival  (Las Vegas and Chicago) and Ultra Music Festival (Miami). Those are the biggest but there are literally hundreds more. It is also popular at house music DJ clubs, beach/pool parties and all night raves all around the world. Its known as "the party drug". A single dose can last up to six hours.
The very popular late night Vegas club Drais Nightclub puts lids on all drinks served to prevent a person unknowingly drugging a drink. It typically comes in a tablet or pill and is swallowed. Pure Molly also comes in a chunky powder which is also swallowed but is easier to take too much because it is not pre measured.
Dealers also use these venues as a playground for their bread and butter. Police are increasingly cracking-down on people who are in possession or are selling the drug.
Most older adults (over fifty) have no idea what the drug is or how popular and wide spread it is with teenagers and young adults. Trust me, the Molly rage is huge.
Molly is not only for house and electronic music. Popular Rap/Pop/R & B singer and Grammy winner Cee Lo Green (Thomas Callaway) was recently charged with delivering ecstasy to a girlfriend.
Recently, Senator Chuck Shumer announced his request for a nationwide crack-drown on the drug. The senator spoke out in hopes of bringing attention to a bill presented this past July. The bill "Protecting Our Youth from Dangerous Synthetic Drugs Act of 2013″ was introduced and co-sponsored by Senator Shumer and Senator Dianne Feinstein. It would offer our federal agencies greater power to ban Molly and other drugs of similar nature.
His statements followed in the aftermath of two people dying from a lethal overdose of the drug at the Electric Zoo Festival on Randall's Island. Olivia Rotondo, 20, collapsed after overdosing on "pure" MDMA. Jeffrey Russ, 23, ingested a deadly mix of MDMA and methylene. Both victims suffered from high body temperatures, the main cause of death when taking Molly. In spite of this report and several others similar to it, the drugs popularity amongst our young adult community isn't likely to fade anytime soon.
Did you know that Ecstasy was originally developed by Merck pharmaceutical company in 1912. It was used in 1953 by the US Army in psychological warfare tests, and then resurfaced in the 1960s as a psychotherapy medication to "lower inhibitions."1 It wasn't until the 1970s that MDMA started being used as a recreational drug.
It's a Schedule One drug, which means the Federal Government classifies it as highly abusive and no legitimate medical usefulness
The more popular the drug, the more drug related arrests happen. The charges can carry big penalties especially when the DEA is involved in Federal Court. Possession 10,000 pills, for instance, can carry a penalty starting at 60 months in federal prison.
In state court, possession of a small amount of ecstasy is a ten-year felony. If it's the first offense a person will get probation and no jail. Typically, the conviction can be removed after a successful term of probation. In Michigan, delivery or manufacture of ecstasy is a very serious twenty-year felony. Without a good drug defense lawyer jail is a real possibility.
It is also important to note: According to the Michigan "Drug Law", second time offenders convicted of possession and/or selling Schedule I or II drugs where the amount is greater than 50grams, will be sentenced to life in prison.
These charges are of serious nature!! If you or someone you know has been charged with possession and/or intent to sell Molly, it is imperative to obtain an experienced criminal drug and controlled substance attorney immediately.
Unlike many attorneys who simply take whatever deal is first offered by a prosecutor, attorney Barton Morris believes the best results will come when a case is effectively litigated and legal issues are properly evaluated, pursued and argued. Mr. Morris is the top criminal defense attorney for the Metro Detroit Area including: Oakland, Wayne, Macomb, Washtenaw and Livingston counties.
Contact the Law Office of Barton Morris today.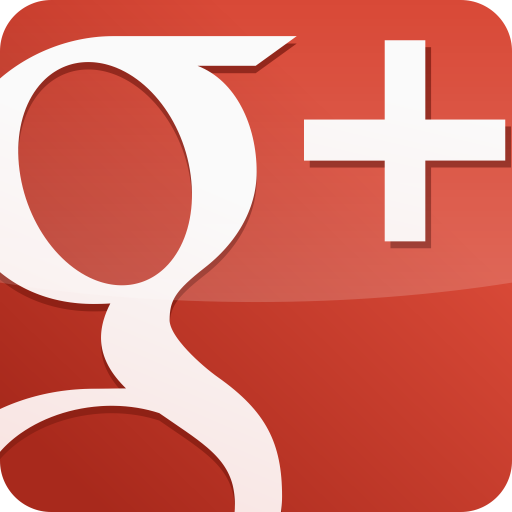 Attorney Morris has enjoyed a very successful and distinguished career as a trial lawyer providing high quality legal representation in the area of state and federal criminal defense for 20 years. He is known for his trial preparation by fellow attorneys, judges and clients alike. As a trial attorney, he is dedicated to attaining justice in every case, and is prepared to take on complex legal issues with success. Barton and his law firm pride themselves on obtaining results for their clients that other attorneys cannot.
Not only does Barton Morris have extensive experience, he also engages in continuing legal education to provide the highest quality legal services. Barton has received specialized scientific training through the American Chemical Society. He attended the prestigious Trial Lawyers College and serves on its Alumni Association Board of Directors. Barton Morris is also a board member of several distinguished legal associations including the Michigan Association of OWI Attorneys, and the DUI Defense Lawyer's Association Justice Foundation. He is also an active member of the National Association of Criminal Defense Attorneys and has also graduated from their National Criminal Defense Trial College in Macon, Georgia.
Barton Morris was chosen as a Top Lawyer of Metro Detroit for 2012, 2013, 2014, 2019 and 2020 for DUI/DWI and criminal defense by DBusiness Magazine and Hour Magazine. Barton Morris was also chosen as a Super Lawyer in Criminal Defense for 2014-2020 and Barton Morris is the only Lawyer in Michigan designated by the American Chemical Society as a "Forensic Lawyer-Scientist"