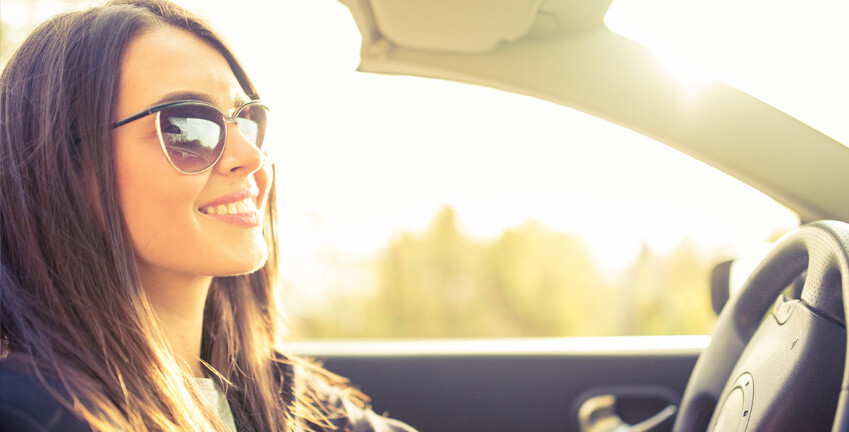 Michigan Driver's License Restoration Lawyer
Everyone knows the consequences of a drinking and driving offense are tough.  There are many fines and costs to pay, possible jail time, and the loss of your driving privileges for a period of time.  How long your license will be revoked depends on how many drunk driving convictions you have on your record.  Either way, getting your driver's license restored is a big deal to people and getting through the process the right way the first time is everyone's goal.
If you have been convicted of a second OWI DUI within seven years your license will be revoked for a minimum of 1 year.  If you have been convicted of a third OWI DUI within 10 years, your license will be revoked for a minimum of 5 years.  After the time frame has past, you will then be able to ask the Driver's License Appeal Division for a hearing, where a hearing officer will determine whether you meet the specific criteria to have your driver's license restored.  Whether you are granted a restricted license or a full license depends, in part, on what happens at the hearing.
The entire point of the hearing is to convince the hearing officer that the driver's drinking and drug use habits are not at all what they used to be.  This is an extremely important step in the license restoration process because the burden is entirely on the driver to prove his or her case by clear and convincing evidence.  This is a very high standard to prove and the reason why having an experienced attorney is so important.
Complete a Substance Abuse Evaluation
The driver will need to complete a substance abuse evaluation (SAE), and will also need to turn in letters from people in the community that know something about the driver's past and present drinking and drug use habits.  The reason these documents are  important is because if there are any discrepancies between the information contained in the SAE and the letters, the hearing officer will deny the application.  Having an attorney who is highly skilled in restoration cases is imperative to your success.
The SAE is a form that is completed by a certified doctor or substance abuse therapist.   The form is standard in Michigan and the therapist or doctor will go over the following things with you:
 Lifetime Conviction History – The doctor will rely on the information you give them.  Having your attorney go over your driving record with you will ensure that your information is accurate.
 Testing Instruments – The doctor will give you a written test.  The test is given so that the doctor can give you a diagnosis.  Knowing what sort of things are on the test and how to prepare for the test is something your attorney will go over with you thoroughly.
 Lifetime Treatment History for Alcohol and/or Drug Abuse – Again, this is something the doctor will rely on you to give them.  The doctor will want to know what sort of drinking and drug treatment programs you have completed.
 Lifetime Support Group History – Under this section, you will list any support groups that you have attended in the past or are currently attending know.  Support groups include AA, church groups and other counseling groups that help you cope with your drinking problem.
 Diagnostic Impression – After the doctor scores your written test and reviews your drug test they will make a diagnosis of your substance abuse problem.
 Continuum of Care – If the doctor believes you need to continue substance abuse counseling it will be noted under this section.
 Lifetime Relapse History – The doctor will rely on your honesty for this section.  They will ask you if you have ever relapsed and the reasons why.
 Analysis and Other Observations/Factors – Under this section the doctor will put any additional factors that they believe are important for you and the hearing officer to understand about your sobriety.
Gather Letters from People in the Community
After you have completed the Substance Abuse Evaluation, you will need to gather letters from people in the community that know you personally, and know about your past drinking problems, and your path to sobriety.  It is absolutely essential that these letters corroborate what is in the SAE as well as indicate the following:
How long they have known you.
How often they see you.
They must acknowledge that they are aware of your past use of alcohol or drugs and the dates of your past drinking and driving offenses.
They must indicate the last time they saw or knew of you drinking alcohol or doing drugs.
They must indicate what they know of your past or present involvement in treatment or support groups for alcohol or drug abuse.
As you can see, the information that is required to be in the letters is identical to the information that is contained in the Substance Abuse Evaluation form filled out by the doctor.  At the hearing, the hearing officer will review all of the documents that have been submitted and will ask you many questions to make sure your verbal answers are the same as all of the responses in the SAE and letters.  This is why it is so important that there are no discrepancies and why having an attorney prepare you for this hearing is crucial to your success.
Prepare Properly
If you do not take the steps to adequately prepare for your hearing to restore your driving privileges or to obtain a restricted driver's license you will risk being denied.  And being denied is more than just hearing a simple "no."  If your petition is denied, you will not be eligible to apply again for another year.
It is for these reasons that you should take Driver's License Restoration seriously.  It's your life and your driving privileges that will be affected, and not hiring an experienced attorney could cause more harm than it's worth.
If you have been charged with a drinking and driving offense in the Oakland, Wayne, or Macomb county communities of Royal Oak, Bloomfield Hills, Detroit, Warren, Troy, Sterling Heights or any surrounding area and want the best Driver License Restoration attorneys, Call The Law Office of Barton Morris today.
Attorney Morris has enjoyed a very successful and distinguished career as a trial lawyer providing high quality legal representation in the area of state and federal criminal defense for 20 years. He is known for his trial preparation by fellow attorneys, judges and clients alike. As a trial attorney, he is dedicated to attaining justice in every case, and is prepared to take on complex legal issues with success. Barton and his law firm pride themselves on obtaining results for their clients that other attorneys cannot.
Not only does Barton Morris have extensive experience, he also engages in continuing legal education to provide the highest quality legal services. Barton has received specialized scientific training through the American Chemical Society. He attended the prestigious Trial Lawyers College and serves on its Alumni Association Board of Directors. Barton Morris is also a board member of several distinguished legal associations including the Michigan Association of OWI Attorneys, and the DUI Defense Lawyer's Association Justice Foundation. He is also an active member of the National Association of Criminal Defense Attorneys and has also graduated from their National Criminal Defense Trial College in Macon, Georgia.
Barton Morris was chosen as a Top Lawyer of Metro Detroit for 2012, 2013, 2014, 2019 and 2020 for DUI/DWI and criminal defense by DBusiness Magazine and Hour Magazine. Barton Morris was also chosen as a Super Lawyer in Criminal Defense for 2014-2020 and Barton Morris is the only Lawyer in Michigan designated by the American Chemical Society as a "Forensic Lawyer-Scientist"