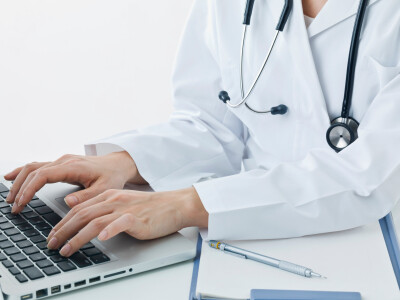 Health Care is one of the most talked about, political and controversial topics on the minds of Americans today. From Obamacare to private insurer influence in congress, it is a huge societal issue. Many believe that health care is the most important issue this county faces today.
The seemingly continually rising costs of health care make the issue increasingly relevant and concerning.
What is Medicare?
Medicare is the federal government's public health care program that guarantees health care to Americans over the age of 65 and to people with disabilities. The program cost the federal government $523 billion dollars in 2010 and is expected to increase to over $930 billion by 2020 primarily because the US population as a whole is getting older. Additionally health care costs are expected to increase by 5.8 percent each year.
One of the things that can be done about the out of control Medicare program is crackdown on Medicare fraud which has become one of the most profitable criminal enterprises in America. Medicare fraud is presently estimated to cost our Federal Government about $60 billion a year.
Health Care Fraud Prevention and Enforcement
The Department of Justice (DOJ) and the United States Attorney General, Eric Holder, are making law enforcement in this area a top priority. In 2009 the DOJ along with the Department of Health and Human Services created the Health Care Fraud Prevention and Enforcement Action Team widely known as HEAT. Their main mission is to crack down on Medicare Fraud, prosecute its largest offenders and recoup some of the program's losses. Since its inception, the HEAT fraud strike force states they have criminally charged more than 1400 defendants who have fraudulently billed over $4.8 billion dollars.
The HEAT strike force operates in nine cities in the country and Detroit is one of them. In Detroit, the FBI combined with the DOJ and HHS aggressively investigate suspected Medicare Fraud schemes criminally and civilly.
Click here for more information about Medicare Fraud Criminal Defense
Attorney Morris has enjoyed a very successful and distinguished career as a trial lawyer providing high quality legal representation in the area of state and federal criminal defense for 20 years. He is known for his trial preparation by fellow attorneys, judges and clients alike. As a trial attorney, he is dedicated to attaining justice in every case, and is prepared to take on complex legal issues with success. Barton and his law firm pride themselves on obtaining results for their clients that other attorneys cannot.
Not only does Barton Morris have extensive experience, he also engages in continuing legal education to provide the highest quality legal services. Barton has received specialized scientific training through the American Chemical Society. He attended the prestigious Trial Lawyers College and serves on its Alumni Association Board of Directors. Barton Morris is also a board member of several distinguished legal associations including the Michigan Association of OWI Attorneys, and the DUI Defense Lawyer's Association Justice Foundation. He is also an active member of the National Association of Criminal Defense Attorneys and has also graduated from their National Criminal Defense Trial College in Macon, Georgia.
Barton Morris was chosen as a Top Lawyer of Metro Detroit for 2012, 2013, 2014, 2019 and 2020 for DUI/DWI and criminal defense by DBusiness Magazine and Hour Magazine. Barton Morris was also chosen as a Super Lawyer in Criminal Defense for 2014-2020 and Barton Morris is the only Lawyer in Michigan designated by the American Chemical Society as a "Forensic Lawyer-Scientist"