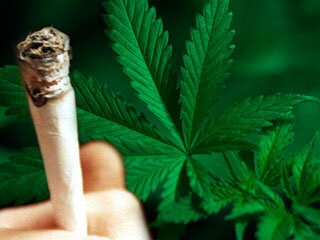 On January 29, 2013 the Michigan Court of Appeals correctly decided that a registered medical marijuana patient may lawfully give marijuana to another registered patient as long as it's not a "sale" meaning uncompensated. In the case of the People of the State of Michigan v. Tony Green the Defendant, Mr. Green, a registered medical marijuana card holding patient, transferred an amount of marijuana to another patient, who applied for the card but had not received it yet. The amount was under the lawful amount of 2.5 ounces that a registered patient is permitted to possess under the MMMA. The trial court ruled that the transfer of the marijuana between two patients constituted protected medical use under the MMMA stating that medical use includes the transfer to another patient. The trial court stated further that a transfer under these circumstances could have occurred for the purpose of assisting in the use of marijuana to alleviate patient pain. Most importantly the Court stated the transfer does not have to be between a patient and a caregiver as the prosecution has been arguing in many cases. The Court of Appeals agreed stating because the transfers were not for money; it was not a sale as prohibited by an earlier case, People v. McQueen that improperly ruled a sale is not included in the statutory definition of medical marijuana use. This case is a very important decision not only for a defense in forthcoming marijuana prosecutions but for the overall positive Michigan Medical Marijuana jurisprudence in the future.
If you have been charged with a drug crime in the Oakland, Wayne or Macomb County communities of Royal Oak, Bloomfield Hills, Detroit, Warren, Troy or any surrounding area and want the best defense, call Michigan Criminal Attorney Barton Morris at (248) 541-2600. Recently voted Top Attorney in Metro Detroit for 2012 and 2013 in criminal defense.
By Barton Morris
Attorney Morris has enjoyed a very successful and distinguished career as a trial lawyer providing high quality legal representation in the area of state and federal criminal defense for 20 years. He is known for his trial preparation by fellow attorneys, judges and clients alike. As a trial attorney, he is dedicated to attaining justice in every case, and is prepared to take on complex legal issues with success. Barton and his law firm pride themselves on obtaining results for their clients that other attorneys cannot.
Not only does Barton Morris have extensive experience, he also engages in continuing legal education to provide the highest quality legal services. Barton has received specialized scientific training through the American Chemical Society. He attended the prestigious Trial Lawyers College and serves on its Alumni Association Board of Directors. Barton Morris is also a board member of several distinguished legal associations including the Michigan Association of OWI Attorneys, and the DUI Defense Lawyer's Association Justice Foundation. He is also an active member of the National Association of Criminal Defense Attorneys and has also graduated from their National Criminal Defense Trial College in Macon, Georgia.
Barton Morris was chosen as a Top Lawyer of Metro Detroit for 2012, 2013, 2014, 2019 and 2020 for DUI/DWI and criminal defense by DBusiness Magazine and Hour Magazine. Barton Morris was also chosen as a Super Lawyer in Criminal Defense for 2014-2020 and Barton Morris is the only Lawyer in Michigan designated by the American Chemical Society as a "Forensic Lawyer-Scientist"