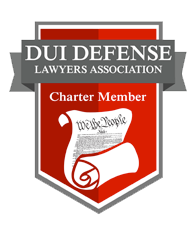 The DUI Defense Lawyers Association is an organization of best drunk driving lawyers all over the country with the goal of providing training, guidance, and instruction to its members on how to be the best DUI Defense Lawyers. They accomplish this mission in several ways including email list groups, forensic library access and national seminars featuring the best speakers in DUI related fields including breath and blood alcohol testing, field sobriety testing, Drug Recognition Experts, Forensic Metrology, trial skills and marketing. The Winter 2014 Seminar was held on January 16 -18 in Santa Monica California. Barton Morris was invited to and did present a presentation on winning DUI trial strategies. Barton is now on the DUIDLA faculty.
 There were approximately 100 members who are DUI lawyers from all over the country in attendance and Barton was well received. Barton's proven trial skills are what he is known for and were the reason he was selected to be on the faculty. Teaching other lawyers what he has known is a special privilege and Barton is honored to have the opportunity. The more quality DUI defense lawyers there are the better the entire criminal judicial system will be for DUI litigation. When prosecutors and police more routinely face qualified DUI defense lawyers the better they will do their jobs which is good for all.
Attorney Morris has enjoyed a very successful and distinguished career as a trial lawyer providing high quality legal representation in the area of state and federal criminal defense for 20 years. He is known for his trial preparation by fellow attorneys, judges and clients alike. As a trial attorney, he is dedicated to attaining justice in every case, and is prepared to take on complex legal issues with success. Barton and his law firm pride themselves on obtaining results for their clients that other attorneys cannot.
Not only does Barton Morris have extensive experience, he also engages in continuing legal education to provide the highest quality legal services. Barton has received specialized scientific training through the American Chemical Society. He attended the prestigious Trial Lawyers College and serves on its Alumni Association Board of Directors. Barton Morris is also a board member of several distinguished legal associations including the Michigan Association of OWI Attorneys, and the DUI Defense Lawyer's Association Justice Foundation. He is also an active member of the National Association of Criminal Defense Attorneys and has also graduated from their National Criminal Defense Trial College in Macon, Georgia.
Barton Morris was chosen as a Top Lawyer of Metro Detroit for 2012, 2013, 2014, 2019 and 2020 for DUI/DWI and criminal defense by DBusiness Magazine and Hour Magazine. Barton Morris was also chosen as a Super Lawyer in Criminal Defense for 2014-2020 and Barton Morris is the only Lawyer in Michigan designated by the American Chemical Society as a "Forensic Lawyer-Scientist"