The National College for DUI Defense is a group of the best DUI attorneys in The United States. From July 25 through July 27 the College met at Harvard Law School in Cambridge Massachusetts for the 19th Annual Summer Session and Barton Morris was there. The Session was filed with lectures and demonstrations by top DUI attorneys on several aspects of DUI specific trial work including cross-examination, use of expert witnesses, connecting with the jury and closing arguments. The highlight of the session was a presentation by internationally famous alcohol and drug physiologist, Dr. Alan Wayne Jones. Dr. Jones has studied the effects of alcohol and drugs in the human body more than any other person in the world for over forty years.
A special benefit of the session is the fellowship fostered with the members. Being a member for three years it was special to continue to develop the friendships with top DUI lawyers from around the country and to make new friends as well.
On Saturday July 27th there was an awards and graduation ceremony immediately before which the new Dean of the college, Peter Gerstenzang from Albany New York, gave the Dean's Address. Dean Gerstenzang reminded the members that we are in essence the quality control team of our local law enforcement and prosecuting attorneys. The police are literally hunting for prey after midnight on any given weekend. Without a hard fought effort from us they will feel free to abuse their power and oppress our society. This is not an exaggeration. If the criminal defense lawyers in a particular community are not challenging police misconduct, their misconduct will become common and acceptable behavior. Peter reminded us that our DUI clients are, in general, nice people who do not intend on hurting anyone which is different than defending someone for stealing, assault or drug distribution.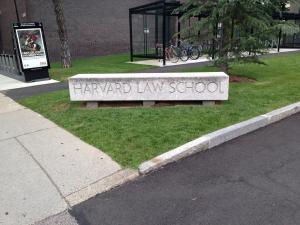 DUI Defense is the front line defense for several fundamental constitutional rights such as search and seizure, the right of confrontation and due process. The Dean encouraged and congratulated our shared commitment to excellence and reminded us that we are never alone. The College for DUI Defense is more than a group of lawyers but a brotherhood of men and women who will always be there for each other in the fight for the rights of our clients.
Attorney Morris has enjoyed a very successful and distinguished career as a trial lawyer providing high quality legal representation in the area of state and federal criminal defense for 20 years. He is known for his trial preparation by fellow attorneys, judges and clients alike. As a trial attorney, he is dedicated to attaining justice in every case, and is prepared to take on complex legal issues with success. Barton and his law firm pride themselves on obtaining results for their clients that other attorneys cannot.
Not only does Barton Morris have extensive experience, he also engages in continuing legal education to provide the highest quality legal services. Barton has received specialized scientific training through the American Chemical Society. He attended the prestigious Trial Lawyers College and serves on its Alumni Association Board of Directors. Barton Morris is also a board member of several distinguished legal associations including the Michigan Association of OWI Attorneys, and the DUI Defense Lawyer's Association Justice Foundation. He is also an active member of the National Association of Criminal Defense Attorneys and has also graduated from their National Criminal Defense Trial College in Macon, Georgia.
Barton Morris was chosen as a Top Lawyer of Metro Detroit for 2012, 2013, 2014, 2019 and 2020 for DUI/DWI and criminal defense by DBusiness Magazine and Hour Magazine. Barton Morris was also chosen as a Super Lawyer in Criminal Defense for 2014-2020 and Barton Morris is the only Lawyer in Michigan designated by the American Chemical Society as a "Forensic Lawyer-Scientist"