Imagine, you were at the Tiger's baseball game and consumed a couple beers. After the game, you did not feel intoxicated and fine to drive home. Your wife agreed. On the way home you are stopped by a police officer for speeding. The officer asks how much you had to drink. Before you know it, the officer is giving you balance and coordination tests. You think its ok, you are not drunk and you do them fine. Then he pulls out a portable breath test machine and asks you to blow. Again, you think its ok, you only had three beers over the past three hours. Next thing you know, you have been arrested because your result was above a .08. You have been charged with Operating While Intoxicated. When you are released from jail the next morning the only think you can think about is picking the right lawyer to make sure you get out of the mess. You were not drunk and you think the breath alcohol test might be wrong.
Hiring the right attorney is a critical decision that will definitely affect the rest of your life. You are squarely looking at the possibility of being on probation, jail time, embarrassing ignition breath alcohol test devices on your car and a criminal conviction on your record that lasts for the rest of your life. The question is, how do you pick the right attorney?
You need a lawyer who is an expert. You need a lawyer who knows  exactly how a breath alcohol test works, knows its limitations and most importantly, knows how to effectively fight a breath alcohol test result in court. You have to have a criminal defense DUI specialist attorney. Your search can start by looking to the local group of lawyers dedicated to providing the most effective and best defense to DUI OWI cases in Michigan. That group of lawyers is know as the Michigan Association of OWI Attorneys. Their goal is to ensure its members are the best DUI lawyers available in the state and to teach them and other attorneys the science and skills necessary to successfully defend OWI cases.
The Michigan Association of OWI Attorneys  held their first annual DUI Boot Camp on September 21, 2013 at the MGM Grand Detroit. The one day event featured national attorney speakers Ted Vosk from Washington and Justin McShane from Pennsylvania both educating the attendees about the science of breath alcohol testing.  National breath test expert, Dr. Ron Henson also presented a spirited and educational lecture on breath alcohol testing limitations and challenges.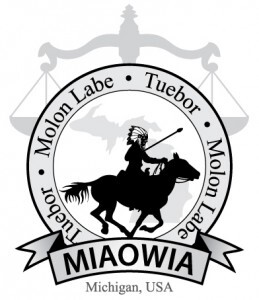 The science of breath alcohol testing is critical to master to be an effective DUI defense specialist. Learning the science is not enough. To be a successful litigator an attorney must also learn effective strategies and attacks of  breath alcohol measurement, programs and methods. These attack strategies; methodology and scientific principles like measurement uncertainty were covered in great detail during the Boot Camp. At the end of the session a panel of top Michigan DUI attorneys took questions and summarized the takeaways of the day. Barton Morris, an inaugural MIOWIA member, was a participant of that panel. Barton was also a  student at the boot camp, as it was an amazing opportunity to learn about one of the  most significant and complicated disciplines of DUI defense, breath alcohol testing.
It was a very memorable, educational and special day.  It was another excellent seminar by MIOWIA and an accomplishment of a successful mission to raise the level of competency of all of the attorneys fortunate enough to be in attendance.
Barton Morris has been voted a top DUI attorney in Metro Detroit by DBusienss Magazine in both 2012 and 2013. He is an inaugural member of the Michigan Association of OWI Attorneys and a member of the National College for DUI Defense. He regularly participates in educational seminars and presentations each year to increase his scientific knowledge and better his defense of persons accussed of DUI in Michigan. If you, or a loved one, needs an expert DUI attorney in the Oakland, Wayne, and Macomb County communities of Royal Oak, Troy, Warren, Detroit, Southfield, Bloomfield Hills, Livonia, Ferndale, Birmingham, Novi, and all the surrounding areas in Metro Detroit call attorney Barton Morris at (248) 541-2600 and schedule an appointment for a free consultation. Barton Morris will explain to you how his firm can provide the best defense to OWI charges and assure you receive the best defense for the best outcome.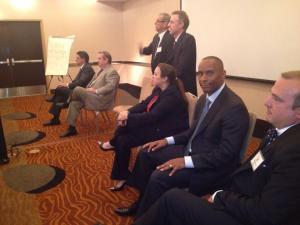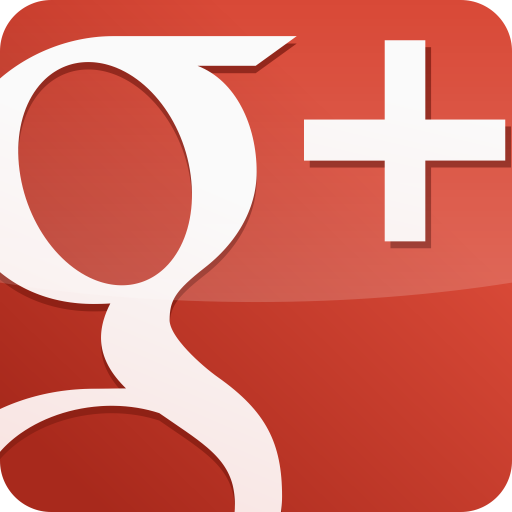 Attorney Morris has enjoyed a very successful and distinguished career as a trial lawyer providing high quality legal representation in the area of state and federal criminal defense for 20 years. He is known for his trial preparation by fellow attorneys, judges and clients alike. As a trial attorney, he is dedicated to attaining justice in every case, and is prepared to take on complex legal issues with success. Barton and his law firm pride themselves on obtaining results for their clients that other attorneys cannot.
Not only does Barton Morris have extensive experience, he also engages in continuing legal education to provide the highest quality legal services. Barton has received specialized scientific training through the American Chemical Society. He attended the prestigious Trial Lawyers College and serves on its Alumni Association Board of Directors. Barton Morris is also a board member of several distinguished legal associations including the Michigan Association of OWI Attorneys, and the DUI Defense Lawyer's Association Justice Foundation. He is also an active member of the National Association of Criminal Defense Attorneys and has also graduated from their National Criminal Defense Trial College in Macon, Georgia.
Barton Morris was chosen as a Top Lawyer of Metro Detroit for 2012, 2013, 2014, 2019 and 2020 for DUI/DWI and criminal defense by DBusiness Magazine and Hour Magazine. Barton Morris was also chosen as a Super Lawyer in Criminal Defense for 2014-2020 and Barton Morris is the only Lawyer in Michigan designated by the American Chemical Society as a "Forensic Lawyer-Scientist"