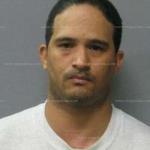 More than 13 million arrests are made each year by law enforcement in the United States. A majority of those arrests are alcohol and drug related driving and possession offenses. People who are arrested by the police have a picture taken of them, which is customarily called a "Mug Shot". The mug shot becomes a part of the arrest record along with an arrest card and fingerprints. These photographs have been long publicized with celebrities such as Lindsay Lohan and Mel Gibson.  Because these photographs are considered public information held by police departments which are considered public agencies they are easily retrievable under the Freedom of Information Act or open record requests.
Now websites like mugshots.com are collecting and displaying these photographs along with the name of the person arrested for anyone in the world to search and see. The nature of these photographs are extremely embarrassing. When placed on a public website for anyone to see they realized that people will pay to have them removed. Depending on the website the costs range from $89 – $300 for each picture (some people have more than one – Lohan has six)!
The practice is proliferating – more sites are doing it, to keep their picture off line will people have to pay several people? What if it's the same person or company running several different sites? There are spin off sites like mughots.com which display mug shots of allegedly attractive women.
Some call the practice of publishing publically available mug shots and then charging for their removal extortion. Legally extortion requires first a threat of engaging in an act accompanied by a demand for money to not do it. The mug shot websites publish thousands of pictures alleging they are engaged in a public service. They make sure that search engines are able to identify the persons and then offer a fee for it removal. It sounds sleazy but, for now, it's legal.
Then there are sites that you can pay to remove the pictures like www.removeslander.com and www.deletemugshots.com. I would not be surprised to learn that they are owned by the same people that publish the mug shots in the first place.
As far as their stated purpose of providing a public service, MADD believes there is no usefulness to this practice. National MADD president, Jan Withers has stated that "we haven't seen evidence that tactics such as posting offenders' mug shots online leads to the reduction of drunk driving incidents or fatalities."
Some attorneys have filed lawsuits against the websites stating their use of the mug shots is in violation of the intended purpose of public records legislation. Michigan's Freedom of Information Act does not limit a requestor's purpose or require a legitimate intent to request records. Therefore, a lawsuit in Michigan under that basis is unlikely to succeed.
There seems to be something inherently wrong with these websites. I believe there may be some state legislative action in our future to address its legality. But, for now, it seems persons who find themselves with these unflattering photographs on the internet will have to pay to have them removed.
Attorney Morris has enjoyed a very successful and distinguished career as a trial lawyer providing high quality legal representation in the area of state and federal criminal defense for 20 years. He is known for his trial preparation by fellow attorneys, judges and clients alike. As a trial attorney, he is dedicated to attaining justice in every case, and is prepared to take on complex legal issues with success. Barton and his law firm pride themselves on obtaining results for their clients that other attorneys cannot.
Not only does Barton Morris have extensive experience, he also engages in continuing legal education to provide the highest quality legal services. Barton has received specialized scientific training through the American Chemical Society. He attended the prestigious Trial Lawyers College and serves on its Alumni Association Board of Directors. Barton Morris is also a board member of several distinguished legal associations including the Michigan Association of OWI Attorneys, and the DUI Defense Lawyer's Association Justice Foundation. He is also an active member of the National Association of Criminal Defense Attorneys and has also graduated from their National Criminal Defense Trial College in Macon, Georgia.
Barton Morris was chosen as a Top Lawyer of Metro Detroit for 2012, 2013, 2014, 2019 and 2020 for DUI/DWI and criminal defense by DBusiness Magazine and Hour Magazine. Barton Morris was also chosen as a Super Lawyer in Criminal Defense for 2014-2020 and Barton Morris is the only Lawyer in Michigan designated by the American Chemical Society as a "Forensic Lawyer-Scientist"