Michigan Super Drunk Driving Attorney
Super Drunk Driving is the same as an OWI, but with a blood alcohol content of at least .17%, or at least twice the legal limit and with much harsher penalties.
Fines and other costs could be $200-$700, plus a Driver Responsibility fee of $1,000 for two consecutive years. Alcohol treatment is mandatory, possible jail time is doubled — up to 180 days, and your driver's license is suspended for one year. However, you may be eligible to resume driving after 45 days if you have an ignition interlock, which tests the driver's breath and allows the car to run only if the driver is sober. Ignition Interlock Devices can become expensive as well. There are installation fees along with monthly rental expenses including possible maintenance.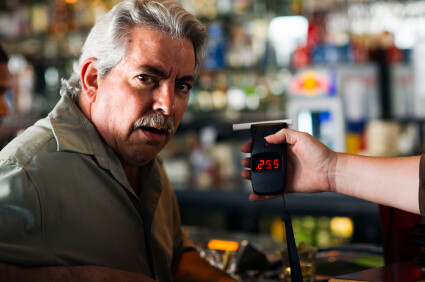 Practically, a drunk driving conviction will stay on a person's record for the rest of their life. There is absolutely no possibility of expungement or setting aside the conviction under any circumstances or after any length of time. For some, this consequence is unacceptable. This is a long-term effect of a drunk-driving conviction. Since driving convictions cannot be removed, this can have consequences for both current and future employment opportunities and in some situations can effect someone's credit as well.
Further, there is no prosecutor or city attorney automatically willing to offer a plea bargain to any offense that is not driving and alcohol related. The truth is, most criminal defense attorneys will take your case expecting to plea it to a lessor DUI charge. That is all they know how to do. Many lawyers may call themselves specialists. But they specialize in guilty pleas. If you or a loved one has been charged with drunk driving and you don't want a drunk driving conviction on your record for the rest of your life you must hire a drunk driving specialist who will effectively fight the case and earn a positive and desired outcome. The Law Office of Barton Morris has the experience and DUI / OUI / OWI education necessary to achieve winning results. You have to fight for great decisions in court – filing motions, challenging evidence, utilizing experts and winning jury trials are just some of the many things involved with drunk driving cases. That is how the Law Office of Barton Morris litigates a case and that is how great, non-DUI results are obtained. There is no other way. Great results must be earned – they do not come because someone "knows the judge" or is "friends with the prosecutor". If you hear these often used phrases, keep looking for an attorney until you find one who gets results with hard work and specialized training like Attorney Barton Morris. EVERY DUI CASE CAN BE WON – EFFECTIVE DEFENSES EXIST IN EVERY CASE ONLY IF YOU HAVE THE RIGHT LAWYER. ALL PEOPLE WHO PLEAD GUILTY TO DUI WILL BE GUILTY OF DUI – ONLY DEFENDANTS WHO FIGHT THEIR CASE CAN WIN.
If you have been charged with a drug crime in the Oakland, Wayne or Macomb County communities of Royal Oak, Birmingham, Bloomfield Hills, Detroit, Warren, Farmington, Southfield, Novi, Rochester Hills, Troy, any surrounding area, or anywhere throughout Michigan and want the best defense, call Michigan Criminal Attorney Barton Morris at (248) 541-2600.